Oracle Audit Support
Ensuring your licensing audit goes as smoothly as possible.

Oracle Audit Support
Have you been approached by Oracle GLAS (formally known as LMS) confirming their intention to perform a license review on your Oracle estate?
At DSP-Explorer, we are one of four fully certified Oracle Partners in the UK, that are certified by Oracle to give trustworthy, accredited licensing support and guidance. We have a team of experienced Oracle licensing experts who have a wealth of knowledge in guiding companies through an Oracle licensing audit, whether your audit is about to begin, you're currently in the middle of the process, or you've just completed an audit.
Please see below the three stages during your audit journey we can support you.
Before

Oracle Audit Support
We can offer you support before you audit takes place to ensure you're fully aware of how the process works. From receiving the initial letter making you aware of the audit, to day one of when the audit begins. It's important to fully understand the process to ensure your audit runs as smoothly as possible and that any potential issues don't come as a shock.
During

Oracle Audit Support
If your Oracle licensing Audit has already begun, not to worry. We are still able to guide you through the remaining aspects of the process, and give reassurance that the findings thus far have been accurate, and that the recommendations you have received are best practise and priced competitively.
After

Oracle Audit Support
If you have just finished going through an Oracle licensing audit, you may have been left with some recommendations of next steps. At DSP-Explorer we can sanity check those recommendations to ensure you're following best practise and at the most competitive price. We have a 25 year relationship with Oracle so we know the buying process of Oracle licenses inside out. We are often used not only as a specialist advisor but as a professional buyer for Oracle licenses.
Contact DSP-Explorer Today
If you're looking for expert advice from an accredited, trustworthy, and experienced Oracle Partner, please contact us today using the form to the right and one of our Oracle Licensing experts will be in touch. We have supported hundreds of other Oracle customers through their licensing audit, taking pride in ensuring every single one is left in a compliant and cost-optimised position.
If you haven't been approached for an Oracle GLAS Audit, but feel you could be due an audit soon, be sure to check out our Oracle Software Asset Management Services. This is a popular Oracle licensing service of ours, as it acts as an Oracle Audit Risk Assessment, leaving you in a confident and compliant state and 'audit-ready'.
Wondering Why You're Being Audited?
If you're wondering why you've been chosen for an audit, read this blog 'Oracle Licensing Audit - Why me?' which explains the process behind why companies are selected by Oracle to be audited.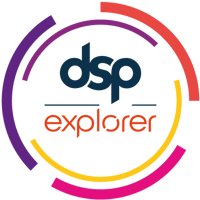 Contact Us Today
Complete the form below and an Oracle Licensing expert will be in touch to ensure your Oracle Audit runs as smoothly as possible.