'Reliability, Honesty & Excellence' are very important to us. We believe they make us a dependable company to work with.
Being Reliable allows you to trust that we will get the job done, no matter how big or small. Our Honesty ensures we are as transparent as possible with our customers, allowing us to be on the same page when discussing your needs. And our Excellence, particularly when it comes to service delivery, should provide you with an experience that leaves a lasting impression.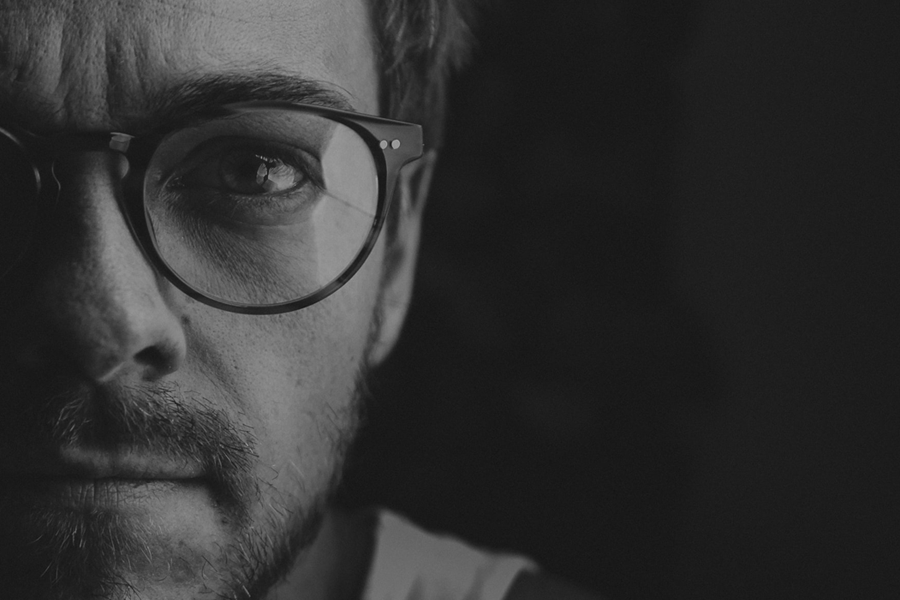 "During the past 2 years, we have engaged with DSP to deliver several distinct work packages that have formed part of a large government project. For this, DSP has had to adapt to the Agile working practices and deliver to standards required by this demanding client.

We have found that DSP consistently exceeds customer expectations and delivered high-quality code on time and to the required standard. They stand out as a team and are able to use technology to deliver innovative solutions to complex problems. As an organisation, they are engaged with the developer community and understand the importance of contributing to the community knowledge base. For the standard of delivery and customer service, I would give DSP a 5-star rating."
"What makes DSP services work for Ocado is they are friendly, professional, easy to work with and, more importantly, experts in the Oracle Financials environment.

The DBAs, and particularly Narayan, go the extra mile to support us, whether that is working out of hours or chasing our central IT for extra storage! Having been an Apps-DBA, myself, I can appreciate the level of knowledge the DSP DBAs have. The whole DSP team are a pleasure to work with."
"It was critical that any solution had the ability to cope with increased demand and sharp rises in requirements without over-committing on the underlying server infrastructure. Any solution that DSP recommended had to have the ability to rapidly adjust, without an excessive upfront cost. Today, it's far easier for us to say 'yes' to a new request from executives. Now we are quite fleet of foot: we can scale up or down easily and transparently control the cost."

Head of IT | Central YMCA
"Working with DSP has helped greatly in our ability to move forwards with improvements to our data environments. DSP provided sound advice and guidance in regard to our plans and as a result, we achieved our objectives and thus, are in a stronger place for the future.

The expertise provided clearly demonstrated a good understanding of our requirements. Working with DSP was an empowering experience which we appreciate".

IT and Database Manager | The Royal Wolverhampton NHS Trust
"Through DSP's experience and expertise, the level of database support and monitoring now provided to our customers has dramatically improved. This has resulted in far greater confidence levels from ourselves and our customers in how databases are maintained and managed.

DSP's monitoring tool provides a shared view across all databases and any issues are swiftly and proactively acted on by DSP. Since engaging DSP we have regularly utilised their database experts to resolve issues, alleviating potentially critical issues with production systems."
"As the relationship matured it was clear that one skill enabled the other. For technical expertise, I can't fault them....Excellent!"


"...Selecting a company like DSP is the best option as you receive a tailored database service. Generalists are not focused on the aspects required."

Head of IT Infrastructure | EDM Group
"With an ageing and increasingly expensive on-premise hardware model it was imperative that our business moved to the cloud to realise the benefits of scalability, the right level of performance and commercial flexibility.

DSP's support on this journey was invaluable — delivering all the necessary technical expertise to 'lift and shift' the environments onto Oracle Cloud Infrastructure, working closely with our own internal teams."
"Oracle Database Technology underpins our Fleet Management System and with the continual business growth and development, we have undertaken a project to re-architect the core infrastructure. Radius have partnered with DSP to help provide a new ODA architecture that provides us with the necessary performance improvements, license management and scalability capabilities to address our business goals.

DSP remains ever-present; supporting our business and ensuring that we maximise the value of our Oracle assets."
"After the first APEX training course by DSP, all the attendees agreed that the course content and the presenter were excellent. From that point on, when we have required APEX training, DSP has been the go-to provider and they have continued to provide a superlative level of training.

Key points have been the presenter's depth of knowledge and his ability to go off-topic to discuss other aspects of APEX relevant to the attendees. Attendees have been able to return to the office and instantly put into practice what they have learnt."
"At BMI Healthcare, Oracle Application Express (APEX) is used as a core development platform alongside Oracle PeopleSoft ERP and other Oracle products. APEX provides BMI with a robust and cost effective rapid application development platform to create visually attractive, yet highly functional, applications much faster and more efficiently than other tools we evaluated.

There is no complex middleware and infrastructure to deploy, so coupled with the benefit that APEX is a no-cost feature of the Oracle Database, APEX helps keep our total cost of ownership as low as possible. Whilst our own developers are experts in APEX, we work with DSP as our Oracle partner to benefit from their flexibility and expertise to accelerate our use of APEX and assist us with other Oracle products. We specifically benefit from their APEX development resource and is our preferred route to delivery than hiring independent contractors."
"Java development has been, and will remain, a fundamental component to our development strategies but we needed an alternative to deliver data centric applications faster to the business. APEX was selected and we chose DSP to help support us by onboarding our developers to make sure we gain maximum value from the framework.

DSP not only provided training and coaching to our team but we also outsource development projects to them rather than the traditional approach of hiring a contract resource. Their development team is second to none, can execute on a request for resource quickly and provides us with consistency at an extremely competitive rate."
"MDM specializes in interpreting global regulatory disclosure rules for finance and investment companies. The company provides MDM Shareholding and Disclosure System, an automated monitoring solution for financial institutions that are required to disclose details of shareholdings to financial regulators, ensuring that they always remain fully compliant with world-wide disclosure rules. Customers include investment banks, asset managers, and investment managers across the globe.

We chose Oracle for its scalability, flexibility, and reliability, as well as its strong reputation in the financial services sector. Speed of deployment was also critical, and by choosing Oracle Application Express and hosting in the Oracle Cloud, we were up and running within just a couple of months. DSP is our partner of choice for APEX development and Managed Cloud Services; they have a large team with a deep understanding of APEX and Oracle Cloud and were the right choice to entrust this critical development plan with. We have a great relationship with DSP and the team really understands and supports our business."
"DSP provided an extremely valuable service giving us insight into our Oracle setup that we were not aware of. I was impressed with the level of attention they gave us considering the service is free and it gave me the confidence to continue working with them after the review.

Since then, DSP has supported us with their License Advisory Service to mitigate any non-compliance risk and to help define and deliver on our Cloud migration strategies. I would not hesitate to recommend DSP to any Oracle customer if they are considering their services."
"DSP has supported Fairbanks for over 10 years and has helped us transform the business into a global leader in wetstock management. Oracle is a business-critical component of our infrastructure, and we rely on DSP managed services to maintain performance and availability whilst ensuring that the platform scales in line with our business growth. We've benefitted from DSP's deep knowledge and expertise in Oracle infrastructure management to identify bottlenecks and resolve any issues without impacting the business, whilst also keeping costs down.

Over the last 5 years, we've seen a staggering change in our system performance, and by continuing to work with the support of DSP, we are confident that we will be able to achieve our growth plans using their state of the art systems."