Do you need help with your multicloud management?
Our motto is 'Any Database | Any Cloud' and we can help you optimise your multicloud management setup.
Fill in the form and one of our multicloud experts will be in touch.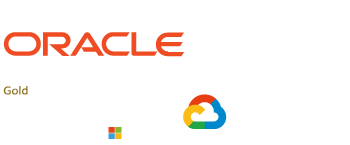 Multi-Cloud Management
How to choose the best tools, for the best workloads, for the best price.
As a leading UK technology partner, we can support your Multi-Cloud strategy and deliver a future-proofed roadmap to ensure you get the optimum provision and value from your IT investments.
Whatever your line of business, whatever your operational requirements – when it comes to database, data and application management, we can help you make the best possible strategic decisions.
We offer best-in-class solutions when migrating, building, optimising, and running enterprise applications across Hybrid and Multi-Cloud environments. This allows you to boost agility, increase cost efficiencies and leverage ideal solutions, whilst you minimise vendor lock-in and continue to meet regulatory requirements.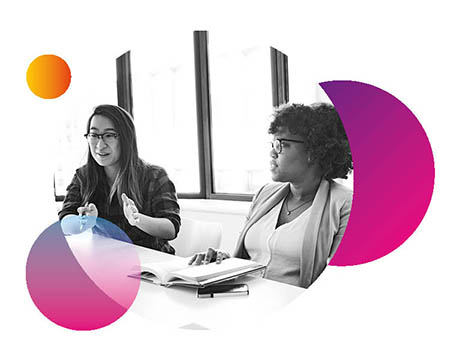 Best-in-class services that make Multi-Cloud a reality...
Multi-Cloud
Strategy
A multi-cloud approach delivers fundamental technology benefits that can help your business implement on multiple goals.
To take advantage of this potential, you need to document your strategy in a way that's both understandable to cloud technicians and palatable to your stakeholders, illustrating the reasons your organisation should consider a multi-cloud approach.
The devil is in the detail...
The planning of your strategy document starts with an initial examination of the concept of multi-cloud implementation and finishes in a more specific business case to gain support and commitment from business stakeholders.
Important outcomes
We will utilise data from a 'discovery and analysis' session to help align your business needs, identify opportunities and recommend a best-in-class futureproofed migration strategy.
Multi-Cloud
Architecture
Our 'Multi-Cloud Architecture Service' plays a key role in helping businesses map database, data and applications into a single multi-cloud roadmap. With the focus on driving business agility while minimising business risk and cost, these are a few areas we asses:
Application 1st approach
Application and usage dependent, we will identify the cloud that best fits its individual requirements.
Minimise vendor lock-in
Lower costs by ensuring your database and applications can switch between cloud vendors without the need to restructure existing code.
Resources optimisation
From backup and high availability to compute and access; we will deliver a best-in-class solution that delivers the right mix of resources specific to your business needs… for the now, and for the future.
Security enhanced
Architect and environment that capitalises on the best security practices available, whether it be data at rest or data in motion. We will consider it all.
Multi-Cloud
Deployment
A multi-cloud strategy has many advantages, but certainly adds an extra layer of management complexity - especially if developed in an ad-hoc manner, rather than being planned from the onset.
Go to the cloud with confidence
Once an expert strategy is formulated and the architecture completed, we have some of the best technical minds in the industry who can efficiently and effectively deploy your multi-cloud solution.
Multi-Cloud
Management
A multi-cloud deployment requires connecting with more than one cloud provider, each with its own connectivity requirements, security controls and technology implementation.
Our multi-cloud service includes both best-in-class Monitoring Solutions and a Managed Service wrapper to remove the headache of managing:
Multiple cloud platforms
Multiple database types
Multiple data processes
Everything is managed by a large team of Cloud certified, UK based DBA's on a 365*24*7 basis.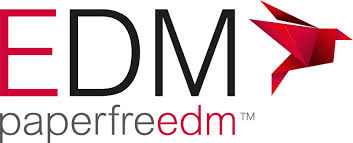 "Selecting a company like DSP-Explorer is the best option as you receive a tailored database service. Generalists are not focused on the aspects required."

Chief Executive Officer | EDM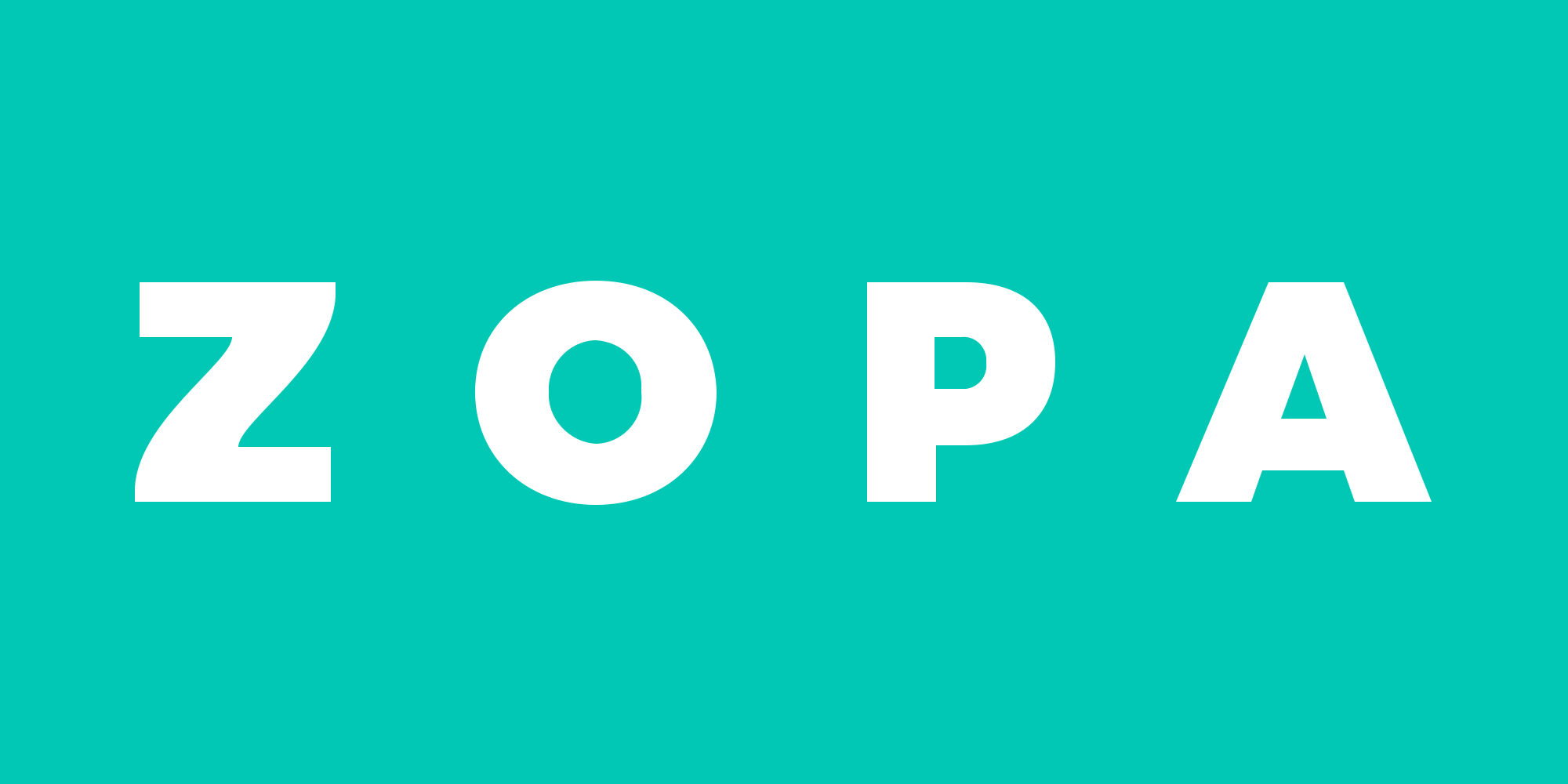 "We live and breathe this every day but it was really impressive how quickly DSP-Explorer got on board with our systems and processes in order to start delivering results from the outset."

Head of Infrastructure | Zopa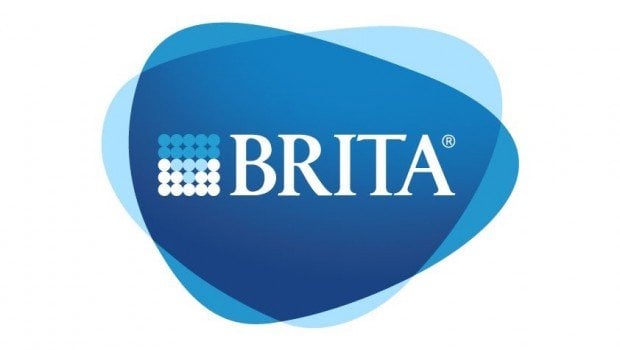 "Our relationship now is so much more than just client-and-supplier; it is a genuine partnership. It's more valuable to us as it means we grow and develop as an organisation while working with DSP-Explorer."

IT Manager | BRITA UK
Manage apps and data anywhere...
Combining our Rapid Application Development services with multi-vendor Cloud offerings enables the quick and efficient delivery of new applications, as well as modernising existing apps. We'll factor in the very latest AI and Machine Learning technology to deliver a data-centric view of your mission critical applications
Increases platform operations efficiency by up to 55%
Save 26%–34% on your total cost of ownership over a 3-year period
Breaking down the data silos…
Gain access to all your data! Use secure data warehouse solutions to analyse and cross-reference your information and get valuable, actionable insights from the data flowing through your organisation. Harness the power of our industry-leading AI & Machine Learning services to further improve your operational outcomes.
Accelerate application delivery...
Whether you want your application 'Born in Cloud' or if you require 'Cloud Adoption', our services allow you to:
Invest in enterprise-grade applications
Benefit from rapid application delivery
Access all the data flowing within your business
Implement faster, scale quicker and future-proof your enterprise applications against evolving business requirements.
Moving home just became a whole lot easier…
Having a well-defined multi-cloud strategy means that when you move to the cloud, you're not relying on one provider and can thereby reduce 'Vendor Lock-in'.
This is advantageous because it means your systems and storage are spread across multiple vendors. So, when it comes time to migrate, the majority of your Cloud infrastructure remains in place during the migration and the move just became a whole lot easier!
Multi-Cloud can be complicated... but easy to manage.
A multi-cloud deployment requires connecting with more than one cloud provider, each with their own connectivity requirements, security controls and technology implementation.
Our multi-cloud service includes both best-in-class Monitoring Solutions and a Managed Service wrapper to remove the headache of managing:
Multiple cloud platforms
Multiple database types
Multiple data processes
This way, everything is managed by a large team of Cloud certified DBA's on a 24*7 basis.
Data platform modernisation
The basic principles of DPM is to make your existing data platforms fit for the future. Understanding if your unique DPM is best suited to a Multi-Cloud approach is essential in truly understand:
the cost saving benefits
the improvements in application performance
the ability to access and analyse data
An effective Platform Modernisation project factors in a combination of architecture refreshing, ongoing software upgrades, and targeted application remediation to deliver a solution that offers the optimum combination of TCO, performance, and innovation.
Why put all your eggs in one basket?
One of the great advantages of a multi-cloud environment is the ability to effectively implement 'cloud redundancy' strategies across the IT stack. Therefore, any failure within the cloud servers, databases, or application layer can be quickly resolved through a separate cloud environment.
Data governance in the Cloud
As organisations consider one or more Cloud platforms, the impacts on data governance must be addressed. The top three points to consider are:
Data Security
Cloud Vendor regulation compliance
Data visibility and control
It's critical that data governance be taken seriously to ensure data is controlled, usable, secure and in-line with internal and external data policies and regulations.
Security, Security, Security…
Implementing a multi-cloud infrastructure allows you to create a hybrid cloud environment, with a combination of security controls.
You can make decisions on how and where your data is stored, as well as based on cloud vendor certifications. For instance, you can store the most security-focused workloads in a private cloud, while running regular business data and applications among a variety of public clouds.
Application Compatibility
It's no surprise that every cloud environment is implemented differently, and therefore has varying levels of integration and connectivity. Before multi-cloud options were available, cloud providers were mainly selected based on the requirements of the application(s) themselves, meaning unwanted 'trade-offs' and compromises had to be made.
With a multi-cloud approach, you can spin-up any cloud resource available, regardless of vendor and without having to compromise your choices. You can now implement stringent requirements across a wide variety of computing options – and in doing so, best optimise on your cloud investments.
Enhancing Business Agility
Agility and responsiveness are two of the key drivers behind cloud adoption, automation and data platform modernisation. So when combining this with the ability to choose the best tools, with the best workloads, for the best price… you will become highly agile, more cost effective and become a digital disrupter within your market place.
On the flip-side of driving innovation though multi-cloud adoption, businesses also provide themselves with a springboard to 'operate and protect' mission critical IT environments - being always accessible across providers, whilst maintaining availability and avoiding downtime.
The rise of data and analytics in effective decision making
Decision makers need to understand what's important, what's involved and more importantly than ever… how to rethink data, applying data analytics to drive better business outcomes.
Through multi-cloud implementations you can collate all the information flowing around your organisation, whilst leveraging cloud-native analytics to give decision makers the tools to understand what kind of information they need, what data they can exploit, which decisions are best left to humans and what can be passed over to AI & Machine Learning.
Cut through the complexity
Any environment that has evolved over time will be fraught with complexity. Multi-cloud is no different. This is why it's so important to bring in expert eyes at the outset, to design a strategic and future-proofed vision that can adapt to your changing needs.

And if you're already a distance into your multi-cloud journey and beginning to encounter complications, our specialist understanding can help you simplify these complexities and find a route to success.
Outshine the competition
In a competitive and crowded marketplace, having the edge is critical. Your competitors are advancing all the time, but by leveraging multi-cloud technology and utilising the rapid advancements in AI and Machine Learning, you can not only keep up, but become a digitally disruptive force in your own space, leaving the competition dancing to your tune!