Are you looking for a solution, design and architecture service?
Maximise your Return-on-Investment Implement best-of-breed and best fit technologies. Futureproof your estate with our solution, design and architecture service.
Fill in the form and one of our specialists will be in touch shortly.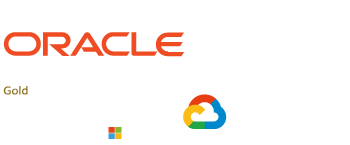 The foundation to success.
Solution, Design and Architecture (SD&A) is an in-depth IT scoping and review process that bridges the gap between your current IT environments, technologies, and your business needs in order to deliver maximum return-on-investment and determine the steps required in order to get there.
The SD&A process especially focuses on
understanding, capturing and illustrating return-on-investment
and providing confirmation that the project is financially viable.
The SD&A deliverables can be used to justify stakeholder endorsement, and also become a working reference document throughout architecture deployment.
What are benefits of a Solution, Design, and Architecture review?
By undergoing a SD&A review we can ensure that your IT project is scoped correctly to vendor and industry best practices. This is of paramount importance as it guarantees that best-of-breed and best fit technologies are implemented and aligned to your unique business processes, with a guaranteed list of return-on-investments. It also ensures:
Delivery resource is supplied as and when required during implementation.

Your project has been correctly priced and is delivered to budget.

Your project is delivered on time and within scope.

Your business receives a better product.

You have a 99.9% chance of project success.
What does the review involve?
The SD&A review delivers a detailed 'deep dive' technical solution including a detailed project plan covering all aspects of the project life cycle from build, testing and implementation. In conjunction with in-house employees it also delivers a well-defined holistic view of the IT project including a technical document, accurately outlined architecture and licensing issue resolutions.
The SD&A bridges the gap between what your business has, what your business needs and how your business is going to get there. It delivers insight and process at every step along the way to ensure the best possible solution is implemented at the best possible price.
In our experience, companies that embark on an SD&A review have a 99.9% chance that their project will be implemented within scope. In comparison, we have found that companies not undergoing this review have a 61% chance of project overrun and therefore increased costs.
More than a technical review...
In addition, the SD&A pays special attention into how to go live and how to transition an existing solution systemically as well as align to business process.
DSP expert team can implement a review to help you future-proof your estate and maximise return-on-investment. We pride ourselves on creating bespoke solutions to meet individual business needs; a thorough Solution, Design and Architecture review can guarantee these results, and provide you with a long-term plan for success.
How the existing system and the technology deployment is supported during migration.

Illustrating when and at what point key resources are required.

Outlining both the migration testing and implementation testing solutions.

How the data migration will be performed.

Who has responsibility for the delivery of hardware.