Oracle Licensing in Public Cloud
Reduce your Licensing Costs with Public Cloud.

Oracle Licenses in Public Cloud
Public cloud offerings such as Oracle Cloud Infrastructure, is changing the way in which we consume and provision IT resources; that's the fundamental shift it provides, and this should also translate to licensing. OCI enables you to either bring your own licenses (BYOL) or, eliminate licensing altogether and consume the database technology as a service (PaasS/DBaaS) as part of your subscription; however, determining which is best for you isn't always clear cut.
DSP-Explorer are Oracle Licensing specialists, we are 1 of 4 UK partners certified by Oracle to offer accredited licensing support. We can help you understand how you can best optimise your license position to maximise new and existing investments in Oracle Cloud and other public clouds such as Azure and AWS.
If you're looking at Oracle licensing and public cloud the three key questions you need to ask are:
Can I reduce cost?

Can I reduce risk?

Can I utilise Oracle products more effectively?
Does it matter which public cloud I migrate to?
Oracle licenses can be migrated to the public cloud and we have helped customers move to Oracle Cloud, AWS and Azure. However, if you're looking at a single cloud provider in isolation, then you may be interested get the following questions answered:
How are Oracle licenses applied in different Public Clouds?
Can I compare

AWS and OCI

in terms of licenses and services?
How can I see the differences in infrastructure and licensing through a single pane of glass?
Should I take my Oracle on-premise licensing to public cloud?
Licenses can be migrated to public cloud; these can be utilised for both IaaS and PaaS in multiple public clouds. However, the benefit of Oracle Cloud is that you can have the same licensing flexibility as cloud infrastructure flexibility.
By consuming Oracle Database technology as a service with your cloud subscription, rather than using traditional licensing, you can exert more fine-grained control over your license spend rather tan term or perpetual commitments. It's also worth noting that Oracle term license rules have changed.
Why review licensing now?
If you're undertaking any migration to the cloud you need to review your licensing position. The key is to ensure that your licensing position matches your infrastructure and growth plans relevant to your specific public cloud provider.
More importantly, by reviewing your license position you can potentially learn on ways to reduce license costs and open up more flexibility with the new commercial models available.
Why DSP-Explorer?
For over a decade we have been helping organisations reduce risk and save costs on licensing their estates. We have a comprehensive set of capabilities to review and refactor your licensing in the cloud to ensure you can benefit from migrations.
We pride ourselves on helping organisations make the best decisions and ensuring that we build long-term, positive relationships.
We are also 1 of 4 partners officially certified by Oracle to deliver accredited licensing advice, so you'll have peace of mind knowing you're working with true specialists. Discover more about all of our Oracle Licensing services.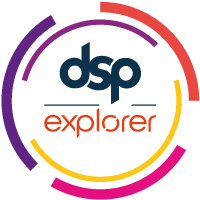 Contact us Today!
Would you like to understand more about licensing your Oracle technology/applications in public cloud? Complete the form and an licensing specialist will be in touch to discuss further.