Best-in-Class
Consultancy & Support
End-to-End Oracle Cloud Solutions Provider (CSP)
'
We are an Oracle Cloud solutions provider (CSP) committed to providing businesses with seamless end-to-end Oracle Cloud services that support and enhance their IT investments. Our services include professional and managed services for Oracle Applications and Databases, designed to support businesses in managing their Oracle infrastructure, data, and applications efficiently.
Our proactive approach is aimed at enabling businesses to focus on their core operations while we manage their technology needs. We offer a full spectrum service, providing our customers with everything they need to achieve maximum returns from their Oracle investments.
By leveraging our expertise and experience in Oracle Cloud, we are confident that we deliver the support and advice businesses need to thrive now and in the future.
Get in touch with one of our dedicated Oracle Cloud Infrastructure experts today. Do more for your business with Oracle Cloud
and DSP
With our end-to-end Oracle Cloud capabilities delivered seamlessly through dedicated account management and customer excellence teams, our Oracle Cloud consultancy and managed services enable our customers to realise the true benefits of Oracle Cloud.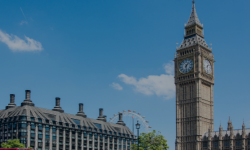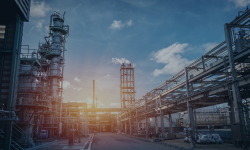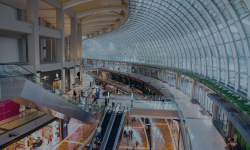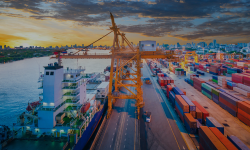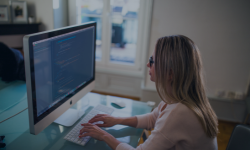 Keeping pace with your Cloud provider...
As a leading provider of Oracle Cloud Services, we pride ourselves on the cutting-edge delivery we offer to our customers, making sure they can take advantage of the latest advancements and innovations within the Oracle Cloud platform.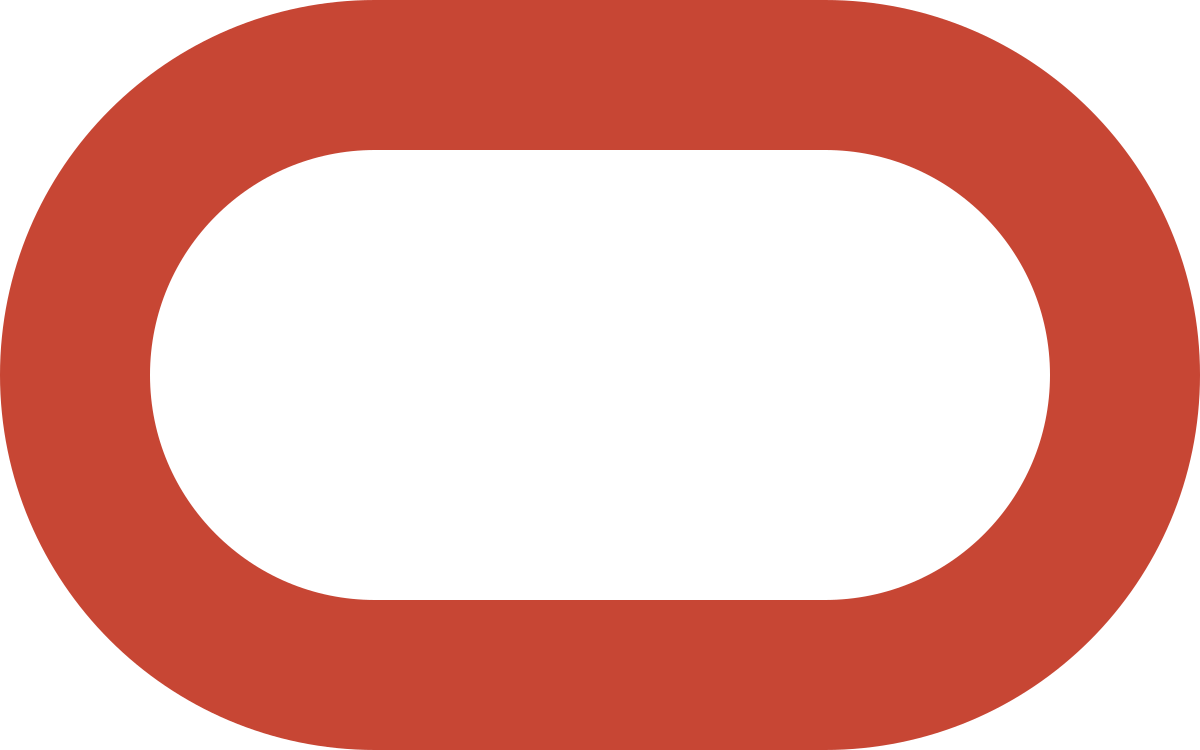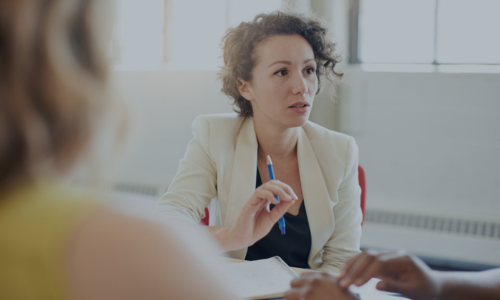 With seamless end-to-end services delivered via dedicated account managers and customer excellence teams, our commitment is to ensuring customers get 100% value from their Oracle Cloud investments.
...with industry leading services
Professional Services
We offer consultancy for every stage of the Oracle Cloud journey, from initial OCI evaluation and PoC, to the migration of pre-existing workloads, and data management. During every engagement, we always consider your Cloud environment's predictability, reliability, security, and ROI.
Cloud-Native Capabilities
Our capabilities go far beyond that of a traditional MSP. We have a large Enterprise Application development team, focused on building new, or extending existing applications while taking advantage of the unique characteristics of Oracle, Microsoft, Google, and AWS cloud environments.
Managed Services
Often seen as a 'business and usual' service offering, our Managed Services capabilities are proactive by design, ensuring that all the day-to-day needs of Database, Cloud, and Application management are met, so your team can focus on core business priorities.
Tools, Platform, and Automation
Through our in-house Innovations Team, we facilitate our Cloud customers' transformational requirements through AI, ML, and DevOps innovations.
Baseline capabilities
We see these as fundamental requirements and core features that ensure excellence as standard. This allows us to focus on customer success in planning and onboarding, security and compliance, multi-cloud capabilities, and support services.
When selecting a Cloud Solutions Partner (CSP), it's essential to assess their capabilities in:
Cloud migration
Modernising legacy applications
Strategic cloud transformation
Monitoring and optimisation of existing environments
Commercial and technical knowledge-share with your company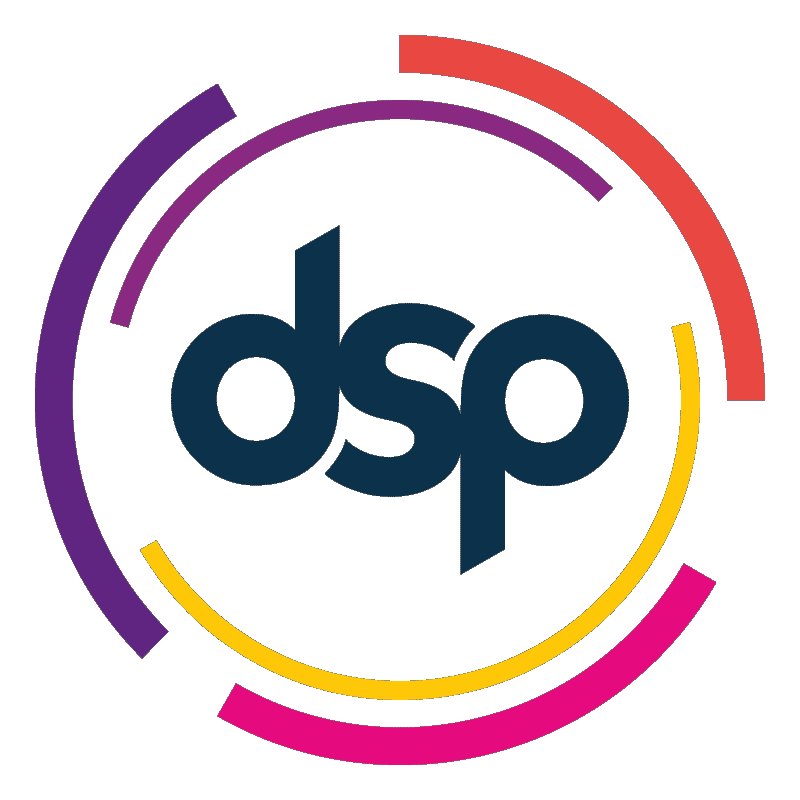 End-to-End
Cloud Solutions
End-to-End Oracle Cloud Solutions: Consultancy & Managed Services
Where are you in your Oracle Cloud journey:
New to Oracle Cloud?
If you are researching Oracle Cloud's capabilities, we can support in you in building a business case to present back to key stakeholders within your organisation. This will include:
1) Business Requirements: an evaluation of business requirements and alignment to OCI capabilities, looking at scalability, data security, compliance, and system integration.
2) Cost: We'll help determine the feasibility of OCI through an in-depth cost review. We can benchmark the cost of Oracle Cloud to other providers such as Microsoft Azure, Google Cloud, and AWS to ensure you get the best ROI for your investments in the long term.
3) Performance Assessment: There are various ways we can deliver this, either through evaluating existing benchmark metrics on latency and throughput. Alternatively we can conduct a Bitesized PoC where we'll run an orientation workshop, implement a bitesize deployment as Proof of Value and provide technical support for the creation of an OCI Roadmap.
4) Vendor lock-in assessment: We'll help you understand to what extent you are tied into OCI and how easy it will be to migrate away in the future should you need to do so.
5) On-going Support and Professional Services: If you don't have the in-house capabilities to manage your Oracle Cloud environment, we offer end-to-end services that can support you beyond migration.
Design and Development
in Oracle Cloud
Architecture Design and Development
During this phase of the Cloud journey, we will assess your business application requirements and develop your Oracle Cloud infrastructure accordingly. Looking at either IaaS or PaaS requirements, we'll also take into account additional needs for compute and storage, networking architecture, security, data management, compliance and governance, cost optimisation, and ongoing monitoring and management. We will also consider Cloud to Cloud, hybrid, and 'everything in between' configurations.
Architecture documentation
Draft Bill of Materials
Ratification
Solution highlights
Infra & Service costing
Networks deployments
Infrastructure
Connectivity
Utilities
Monitoring
Move with confidence
We offer extensive services around Oracle Cloud migrations to cater to every requirement and eventuality.
With tried and tested formulas to make the process run smoothly, we'll work in close partnership with your teams throughout the process to ensure that downtime is reduced to a minimum and your estate is fully optimised with the highest levels of performance possible.
Our migration services generally follow one of the below patterns:
Application-First Migration: Whether you want to run Oracle Applications (or non-Oracle Applications) in Oracle Cloud, our service will move any mission-critical application to OCI with confidence, for improved performance, scalability, and reduced costs.
Any Database to Oracle Cloud: As database experts and with database management at the very core of our service offering, we can help conduct the seamless migration of any database to Oracle Cloud.
Oracle Alloy: Get the flexibility of Oracle Cloud without having to use a Public Cloud model, with our private cloud solution.
Oracle Hybrid Cloud: Have the best of both worlds with a blend of on-premise and Cloud-based architecture.
Oracle Azure Interconnect: Run your applications in Azure while taking advantage of hosting your database in Oracle Cloud. There are significant advantages to be made with seamless cross-cloud platform integration.
Autonomous Database: Eliminate the complexities of operating a data warehouse and automate your cloud admin.
Oracle Cloud Licensing Services: Ensure your Oracle estate is compliant prior to an audit and ensure you are only paying for what you use.
Manage and Optimise
your existing Oracle Cloud environment
Oracle Cloud Managed Service
Our OCI Managed Service offering provides a flexible wrapper around your Oracle Cloud environment, which can be managed either in conjunction with your internal teams or as a standalone full-service solution, available on an up to 24/7/365 basis.
By leveraging this service, you'll achieve cost reductions, increased scalability, and access to the industry-leading expertise of our Cloud professional services.
By design, our managed service solution is focused on ensuring our customers' business operations run smoothly and efficiently. When researching your potential Oracle Cloud Managed Service provider, it's important to assess the following
Expertise: DSP has one of Europe's most accredited Oracle Cloud technical teams.
Service Level Agreements: We offer very clear SLAs that can be tailored to your business requirements. These focus on service levels around up-time, Oracle Cloud performance, and response times.
Security: Not only do we continually heavily invest in our ISO certifications, but also in our capabilities to protect our customers' data, applications, and databases from internal/external threats.
Support: We offer industry-leading support and consultancy across multiple database and cloud technologies. This revolves around troubleshooting and problem resolution with dedicated support teams.
Cost: Our managed service offering is always cheaper than delivering in-house while leveraging industry-leading technical capabilities and monitoring solutions. We have no hidden costs, with upfront and ongoing fees clearly outlined.
Reputation: Having provided managed services and customer support since 1999, we have earned a strong reputation as industry leaders in the market. Throughout this time, we have maintained a close partnership with Oracle and remained focused on supporting their technologies across both database and application domains. We are also listed in the Gartner Oracle Cloud Market Guide as leading providers in this area.
Data Management
your existing Oracle Cloud environment
Comprehensive Oracle Cloud Data Services
Our Oracle Cloud Data Services ensure companies implement best practice solutions when managing data in the Cloud. We offer a comprehensive service that aligns business goals and objectives to outcomes, covering several critical areas, such as data security, compliance, storage, processing, integration, connectivity, and more.
By addressing these critical areas, our customers can have peace of mind that their data is safe, secure, and efficiently managed.
Oracle Cloud
Consultancy and Managed Services
Our Oracle Cloud consultancy and managed services provide customers with seamless, end-to-end capabilities delivered through dedicated account management and customer excellence teams.
By leveraging our expertise, customers can fully realise the benefits of Oracle Cloud, from planning and implementation to ongoing optimisation and support.
With a focus on customer excellence, our team is dedicated to providing tailored solutions that meet the unique needs of each customer, ensuring a seamless and hassle-free experience. Whether customers need assistance with migration, training, or ongoing technical support, our team is committed to delivering the highest level of service.
With a strong portfolio of Oracle Cloud services and solutions, tailored to the needs of our customers, we have a 100% track record of successful Cloud deployments.
We ensure our customers can realise their Cloud goals of maximised scalability, flexibility, and reliability while minimising risks and costs.
This complements our core managed service capabilities:
Best-in-class technical support with 24/7 availability
Ongoing commitment to security
Pro-active ticketing resolution
Value-added services such as migration assistance, knowledge transfer and training programs, and AI, ML analytics capabilities.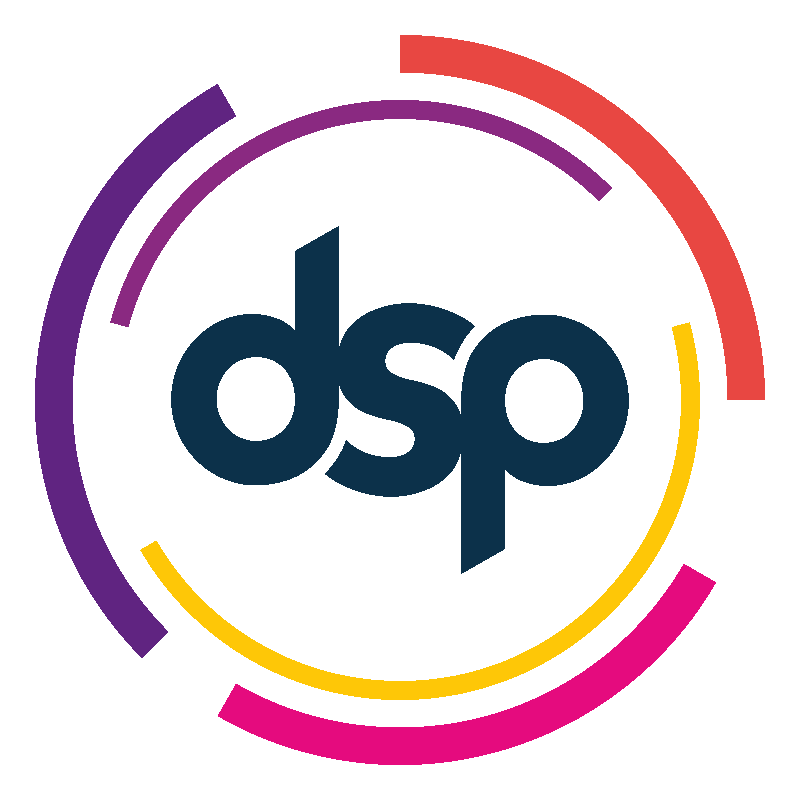 Application
Enterprise-grade solutions
Take an 'Application First' approach to Oracle Cloud migration
...and unlock the full potential of your applications with our tailored approach to migration.
An application-first approach to Cloud migration involves focusing on the migration of individual applications or workloads, rather than simply moving infrastructure to the cloud. This approach requires a deep understanding of the specific requirements of each application, and then selecting the appropriate Cloud services and configurations to best support those requirements.
Move your 'Custom Build' applications to Cloud
If your business still relies on on-premises servers to host your custom-built applications, it may be time to consider moving them to the cloud. By doing so, you can take advantage of the benefits of cloud computing, including reduced costs, greater scalability, and enhanced reliability.
Take a 'Database First' approach to Oracle Cloud migration.
Mitigating risk, reducing downtime and ensuring a successful Oracle Cloud migration.
With a 'Database First' approach to Cloud migration, we focus on identifying databases as the critical component of your IT infrastructure and migrating it before any other service or application. This approach ensures it is fully optimised within the Cloud environment before moving any applications that run off it.
This method means we can test for performance, scalability, latency, and security and make any required changes beforehand. As with any database migration, we undergo an in-depth assessment of the existing database environment, including data structures, dependencies, and performance metrics.
Leading Oracle Partner
Skilled and experienced to ensure success
Quite possibly the most decorated
Oracle Partner in Europe...
Oracle Expertise accreditations constitute proof of competency, demonstrated customer success and continued commitment, whether a partner is building on, selling, or implementing Oracle technology.

Internet of Clouds
Capabilities across multiple Clouds.
Unlock your business's potential with end-to-end Multi-Cloud capabilities across Oracle Cloud, Microsoft Cloud, Google Cloud, and AWS.
We offer end-to-end multi-cloud capabilities that allow our customers to hyper-scale across four major cloud platforms: Oracle Cloud, Microsoft Azure, AWS, and Google Cloud.
As such, our multi-cloud consultancy and managed services allow businesses to achieve greater flexibility, scalability, and resilience across multiple cloud platforms.
By "cherry-picking" from a wider range of "best-of-breed" cloud-native services and customising networking, compute, storage, and security, our customers can drive optimal performance and cost savings.
With a cross-cloud service provider like DSP, we can streamline cloud management, so you can enjoy greater flexibility and scalability, and the reduced costs associated with managing multiple cloud platforms.

Did you know...
We are Europe's only technology partner with Oracle CSP and Microsoft Azure CSP credentials.
Data Management
Comprehensive strategy capabilities, blending technology, processes, and people.
The devil is in the 'data'
Effective data management in the cloud requires a comprehensive strategy that addresses all of these areas and aligns with the organisation's goals and objectives.
Our Data Management Services cover the following areas:
Machine learning and AI

Data security

Data compliance

Data sovereignty

Data storage

Data processing

Data integration

Data connectivity

API development
Oracle Licensing Experts
On-prem, Hybrid or in the Cloud
Oracle Cloud Licensing Services
DSP's comprehensive Oracle Cloud Licensing Service is specifically designed to assist clients in understanding the licensing implications of deploying Oracle workloads in Oracle Cloud Infrastructure (OCI). With the increasing number of businesses migrating critical Oracle databases to OCI, it is crucial to ensure that software licensing is both optimised and compliant as part of their migration strategy.
Leveraging our extensive knowledge and expertise, DSP's Oracle Cloud Licensing Services can help model the most cost-effective deployment method, whether you're migrating existing licenses using the Bring Your Own License (BYOL) model or deploying with the License-included model. Our services also protects your investment in existing Oracle licenses and support, monitor ongoing usage, and ensure compliance.
Whether you are a small business or a large enterprise, DSP's Oracle Cloud Licensing Services can assist you in maximizing the value of your software investments while minimising the risks and costs associated with licensing and migrating to the cloud.
Sustainable Practices Experts
Minimise your impact on the environment
Oracle Carbon Assessment
Understand and minimise your impact on the environment with an Oracle carbon assessment.
Reducing the impact of operations on climate change is the business challenge of our time. The carbon footprint of an organisation's IT infrastructure can be considerable, but with the right advice and assistance, reducing the negative effect on the environment is achievable.
As environmental regulation becomes increasingly stringent and organisations set themselves ambitious targets, DSP offers a specialist Oracle carbon assessment to identify an organisation's carbon footprint and provide guidance on lowering it. This will usually involve a consolidation exercise to simplify an estate and reduce wastage. This has the added benefit of reducing unnecessary overheads as well – a win-win outcome for the business and the environment.
%
of corporate servers are in 'zombie mode', contributing little but consuming energy, according to a recent survey.

Contact us to discuss your Oracle Cloud project today