Are you looking for an Oracle APEX Managed Service?
Have peace of mind that your application is being supported by a team of the UK's leading APEX developers with our Oracle APEX Managed Service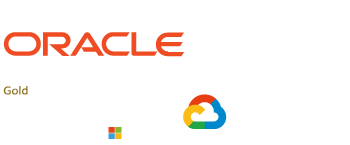 Get in Touch with an APEX Expert
Complete the form below to get in touch with a member of our APEX Team.
Proactive Oracle APEX Managed Service Partners
We have been providing Oracle development services to our customers since 2000, and have a proven track record of developing and maintaining bespoke applications across different industries and use cases. If you have an Oracle APEX Application, then our team of experienced Oracle Development Consultants are primed and ready to locate and fix any bugs.
The availability of your business-critical applications is our top priority, and with access to a team of developers and technical consultants, who are on standby to respond to, and seek to resolve, any issues that your users encounter. You can be confident that your application and environment are supported.
Get in Touch
Submit the form below and one of our talented Oracle APEX experts will be in touch shortly!
Priority At Every Level
We understand how vital the availability and reliability of your business-critical systems can be. That's why we've developed a three-tier support system to make sure that catastrophic application failures last minutes not hours.
Monthly Support Activity Logs
We'll collate and report on any issues and resolutions raised within the previous period, identifying regular concerns which may be impacting consistent application reliability.
There for you when you need it
You'll have access to the helpdesk, telephone and email support to ensure that you receive a swift response in resolving application-related issues which have not been identified by DSP's proactive bug fixing and monitoring services.
Vendor escalation to Oracle and SR Management
In the event of an APEX application-related bug/fault which requires a Service Request to be created with Oracle Support, DSP will create, monitor and escalate the SR with Oracle and manage it through to resolution.
Oracle APEX Specialists
DSP has built up an envious reputation of being the No.1 APEX development consultancy in the UK.
APEX gives us the advantage of developing applications extremely fast and taking a customer concept to a working prototype in minutes – from defining new data structures through to visualising data and functionality.

"Whilst our own developers are experts in APEX, we worked with DSP as our Oracle partner to benefit from their flexibility and expertise to accelerate our use of APEX and assist us with other Oracle products. We specifically benefited from their APEX development resource and is our preferred route to delivery than hiring independent contractors."

BMI Healthcare
Key Features of Oracle APEX Managed Services
We have extensive experience developing/upgrading and supporting APEX applications since the first version (HTMLDB), we understand that each application/version has its own individual requirements and we can tailor our services to support you and your business.
Lightning fast responses to different priority levels

Helpdesk, telephone and email support

Development Consultants on standby during business hours

Monthly support activity logs

Vendor Escalation to Oracle and SR Management

Additional credit pool services available (custom development)
Take a look at some of our APEX projects...