MySQL Services
24x7x365 Expert Support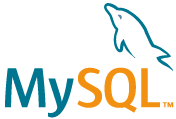 25 Years of Database Experience
Managing a multitude of databases, across different platforms with different versions is difficult; it's a task that many organisations find themselves burdened with. DSP-Explorer, an elite Oracle Partner, Microsoft Gold Partner, and GCP Partner, can remove this burden and provide secure, modern and pro-active managed services.
Not only this we can provide a range of consultancy services which can enact all the database projects which you have on the ever-expanding to-do list. DSP-Explorer specialises in Oracle, Microsoft, GCP & open-source database technology and can provide a soup to nuts service to energise those existing database platforms, whether they are on-premise, hybrid or in the cloud.
MySQL Consulting
Since 1991, we've been helping our customers drive operational database efficiencies to ensure that their applications are consistently running at peak performance. In addition to this, we are well versed in helping customers driving down costs and implement the latest security patches.
MySQL Support
Here at DSP-Explorer, our focus has always been and always will be database support. Our dedicated MySQL Support Service provides our customers with the very best in pro-active management, rapid response and business continuity – ensuring our customer's MySQL databases are expertly managed and maintained on a 24*7*365 basis.
MySQL Managed Services
MySQL Managed Services are at the core of our business and have been for our 25 years in business. If it's 3rd party specialist MySQL Support that you need, whether onsite or remote, cloud or legacy, then it's likely that our MySQL consultants have come across your situation before.
MySQL Cloud
Our Oracle MySQL Cloud Service is built on MySQL Enterprise Edition and powered by Oracle Cloud, providing an enterprise-grade 'Managed' MySQL database service. It delivers best-in-class management tools, self-service provisioning, elastic scalability with multi-layer security – wrapped in a 24*7*365 DSP-Explorer support service.
MySQL Migration
At DSP-Explorer we are MySQL Cloud Migration experts; whether you're migrating from on-premise, or from another Public Cloud. We have been delivering data management migrations, consulting and support for over 25 years and have seen all the pitfalls that a badly planned migration can throw at you.