Find out why we're the UK's No.1 Oracle Cloud Partner.
Contact us about our Oracle Cloud Services. Oracle Cloud Services
There has been a competitive vacuum in Public Cloud for the last 10 years. However, Oracle Cloud Infrastructure (OCI) has re-written the rules on what customers should expect from a Public Cloud platform; simplicity, cost effectiveness and enterprise ready.
Our Oracle Cloud Services team has over 25 years of experience designing, implementing and supporting Oracle solutions across a wide range of industry sectors. Helping our clients reduce costs, become agile and deliver on their business goals. We have multiple Oracle Cloud accreditations and Oracle Expertise, we even won Oracle Digital Partner of the Year 2020!
Take a shortcut to what you're looking for:
Trusted, Award-Winning Oracle Partner with Oracle Cloud Expertise
At DSP-Explorer we are proud to be an Oracle Partner with Oracle Cloud Expertise, an Oracle MSP and a Specialised Implementer. We have architects who understand Oracle Cloud and the customer references for our successful migrations.








Our Oracle Cloud Expertise
Oracle Cloud Platform
Oracle Database to Oracle Cloud
Oracle Cloud Platform Data Management - Autonomous (ADW/ATP)
MSE: Oracle Cloud Platform - Oracle Cloud Platform Data Management
MSE: Oracle Cloud Platform - Oracle Database to Oracle Cloud
Why Oracle Cloud
Enterprise Cloud Platform

Flexible and Innovative Commercial Terms

Consistency of Performance

Broad Portfolio of Services

Variety of setup options
Why DSP-Explorer
Experience in Oracle Cloud
Certified Oracle Cloud Architects
A wealth of Successful Migrations
Customer First Approach
24/7/365 Consultants
Consultancy and Managed Services

Cloud design, migrations, provisioning and optimisation

Commercial and contract negotiation

Right sizing and modelling

Oracle Cloud Data Science Services

Oracle Cloud Licensing Services

Application Development

Application & Infrastructure Monitoring & Management

Data Integration

Cloud Adjacent Architecture Hosting

Data Analytics

Cloud Security, CASB and IAM
Interested in discussing one of these services further? Complete the form and one of our Oracle Account Directors will be in touch ASAP.
Interested in one of our OCI Services?
If you're looking to migrate to Oracle Cloud, you'll have peace of mind with DSP-Explorer. We were the first Oracle Partner in Europe to gain 'Oracle Database to Oracle Cloud Expertise'.
We have a successful track record of fast, secure and optimised migrations to OCI.

If you're interested in becoming our next customer to benefit from optimised performance and lower costs, click the button below to discover more.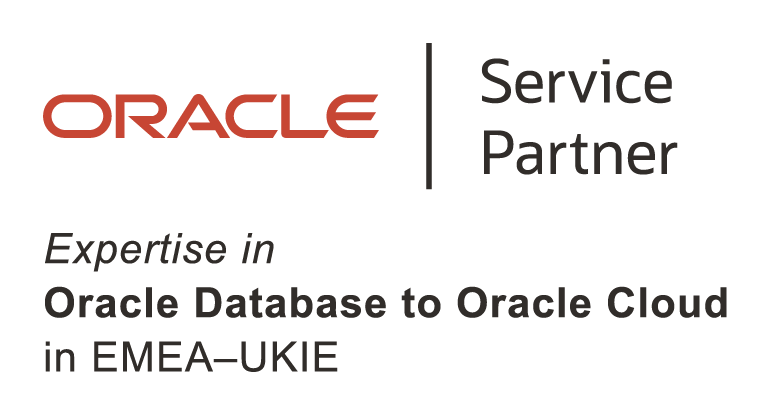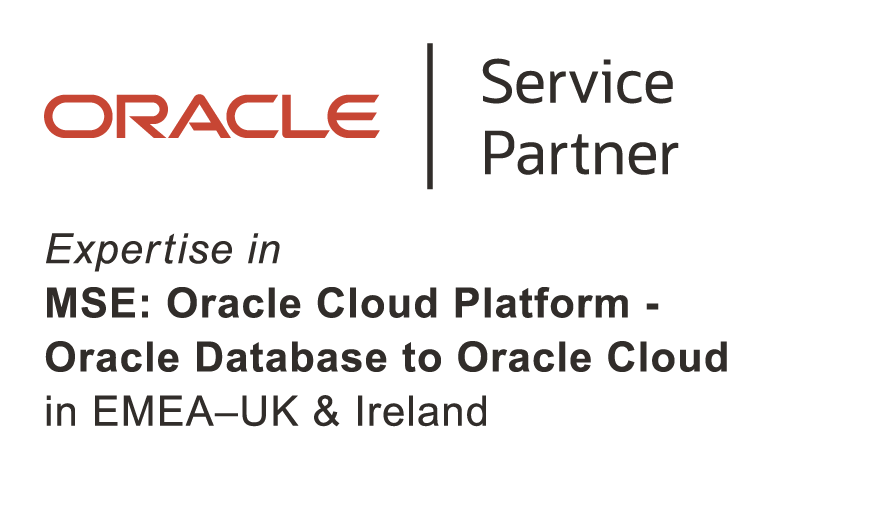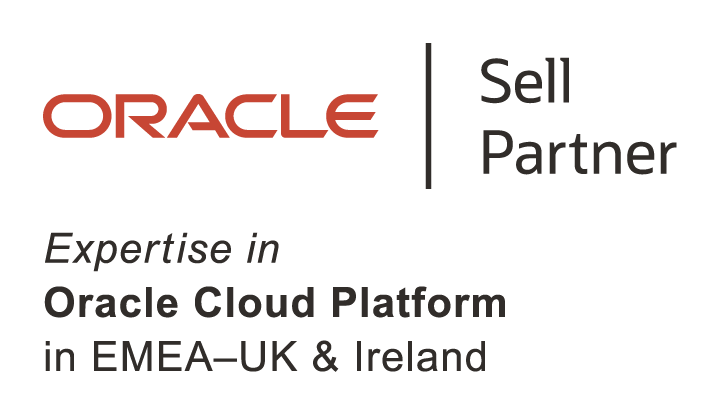 Get early insight with our Oracle Cloud Calculator
Being well informed will help you make better decisions. Cheaper isn't always better, and faster doesn't always win. DSP-Explorer's globally renowned Oracle Cloud Calculator, developed after numerous customer engagements, compares the costs between Oracle Cloud and AWS. If you're interested to find out how much your Oracle Cloud environment would cost + how it will perform vs AWS, click here.
VPN – Service Hours Free and Egress

Internet Data Egress – Free Up to 10TB

Fast Connect Egress – Free

NAT Gateways – Free

Load Balancing Data Processing – Free

Storage Performance – Free

Business Support – Included

Consumption Model – Flexible
"Oracle has aimed to simplify or remove hard to estimate costs associated with Public Cloud, their aim is not only to make to more cost effective but easier to manage. With Oracle Cloud Infrastructure you don't need to think about storage performance; how many VPNs you need or how much data your load balancers may process.

All those things distract from what you should be doing and that's embracing the Public Cloud. Contact DSP-Explorer to learn how Oracle has simplified the Public Cloud offering."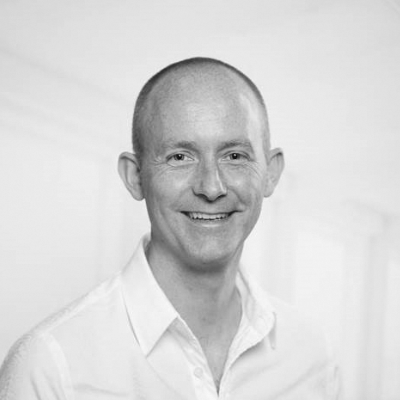 Phil Brown
CTO | Oracle ACE | DSP-Explorer
Oracle Cloud Proof of Concept
Workshops and PoC's are often the best way to learn about new Oracle solutions that will positively impact your business. On or off-site, DSP-Explorer can provide you with a broad range of workshops and PoC's that help you learn more about topics such as cloud.
Book your Free OCI PoC
Complete the form below and an Oracle Account Director will be in touch shortly.
We meet with you to discuss your Oracle infrastructure, performance issues, business challenges and future business requirements. The aim of this discussion will be to decide which cloud model suits your business the best, whether that is pure cloud in OCI, or a 'Hybrid' Cloud@Customer approach.
The next stage of the PoC will be to migrate a small section of your estate to OCI and then test that environment to see the performance increase and cost savings.
Produce Report & Share Findings
The final stage of the PoC is to share the findings with you. This will clearly highlight any performance increase and cost savings migrating to OCI will cause.
Oracle Cloud Managed Services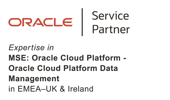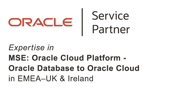 Interested in all the benefits of Oracle Cloud, but without any of the hassle? Discover our Oracle Cloud Managed Services, where DSP-Explorer manages and maintain your OCI environment. As an Oracle Partner with MSE (Managed Service Expertise), you can trust DSP-Explorer to have the right skills, knowledge and proven methodology to support you on your journey to using Oracle Cloud.
Our MSE certification builds on our market leading Managed Services capabilities and extends our operational support to Oracle Cloud Infrastructure. Our software engineers are responsible for designing environments, implementation and migrations, integration and overall management.
Discover more about our Oracle Cloud Managed Services, or if you're an ISV, check out our ISV Oracle Cloud Managed Services.
24x7x365 Support

Save up to 70% in IT costs

Proactive Support, rather than Reactive Support

Regular Health Checks

Optimised Performance Contact us Today
Whether you need some consultancy support on your Oracle Cloud Environment, or you're looking to migrate, or you'd like to discover more about the financial benefits of an Oracle Cloud Managed Service, get in touch today using the form below.