Cochlear Implants
Making a difference with Machine Learning and Predictive intelligence.

Machine Learning
Making the world a better place...
Cochlear Implants Project
DSP are proud to be working along side the NIHR's (National Institute for Health Research) Cochlear Research Team, using Oracle Data Science Services to provide new insights and perspectives on their data.
The National Institute for Health Research is the UK's largest health research institute, having multiple research centres across the country. Nottingham Biomedical Research Centre have been researching Cochlear Implants having secured around £31m in funding and have teamed up with DSP to gain more insight on their data.
DSP are very proud to be offering our Machine Learning skills to help this very exciting project, and we look forward to sharing the progress we make. Watch this on-demand webinar which explores the strides we have made so far and impact our data science has had.
The primary aim of this Machine Learning consulting project is to help reduce the number of face-to-face appointments each patient requires.
Currently a patient will have appointments in approximately 3-month intervals for the first 2 years after receiving their implants, during which measurements will be taken in order to configure the settings on the 22 electrodes in their implant. The number of factors in choosing the correct configuration for a patient is vast and interconnected, and as such is not fully understood.
For nearly all patients the correct configuration will change over time as they become more comfortable with their implants. Many decisions are currently made based upon the intuition of highly experienced clinical staff, meaning there is a limited number of people who can successfully set these configurations.
It is a crucial time for Cochlear Implants as the number of people who are eligible to receive such implants on the NHS has recently been increased significantly, meaning there will be more pressure on hearing services. Furthermore, with the onset of COVID-19 there is less clinical time available to see patients. Our Machine Learning insights are hugely important to shaping how the services will be offered going forwards.
By first understanding how the different settings are correlated we have started to create predictive models for how certain settings will change over time. Some settings are highly correlated, as on the left, though others have a more complex relationship, as on the right.

It was useful to look at how settings change across time for a group of patients, where we can see that the comfort values (maximum volume level) start very diverse, and over time they become less diverse. The same is true for threshold values (minimum volume level).
Insights like these are valuable both to DSP from a machine learning perspective, and to the Cochlear Team to shape their own research efforts. The models we have made thus far can predict most settings to within a 10% level of accuracy.
However, this work has been part of a proof-of-concept dataset which is much smaller than the full archive at the Cochlear Team's disposal. Using this larger dataset, we are hoping to be able to predict all settings to within a 5% level of accuracy. With this level of accuracy, the Cochlear Team can consider reducing the number of appointments they have with their patients, which would made a profound impact to their work.

Philip Brown
CTO
@ DSP-Explorer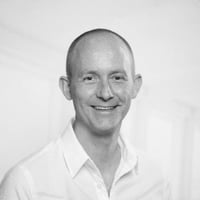 Phil is the CTO at DSP. He oversees the progress of the project, including handling the Oracle infrastructure which is used.
Jack Breen
Data Scientist
@ DSP-Explorer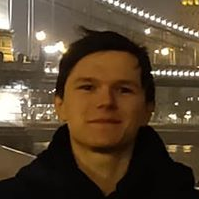 Jack is the lead contact at DSP on this project, putting his vast machine learning knowledge to use supporting the Cochlear Team with new insights from their data.
Robert Pierzycki
Research Fellow



NIHR Nottingham Biomedical Research Centre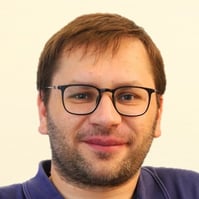 Researches auditory perception in severe to profound hearing loss. Approximately 15 years researching Cochlear based issues.
Professor Douglas Hartley
Professor of Otology | ENT Surgeon



University of Nottingham | Queens Medical Centre Nottingham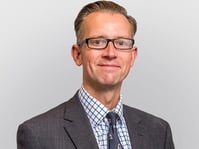 As a surgeon he delivers the Cochlear Implant to patients. Research lead at National Institute for Health Research (NIHR) Nottingham Biomedical Research Centre (Nottingham University). Secured over £2m research funding himself and around £31m in collaborative efforts.
Padraig Kitterick
Professor of Hearing Science
University of Nottingham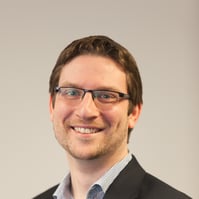 Research lead for hearing at NIHR Nottingham Biomedical Research Centre since 2012.