NHS York Teaching Hospital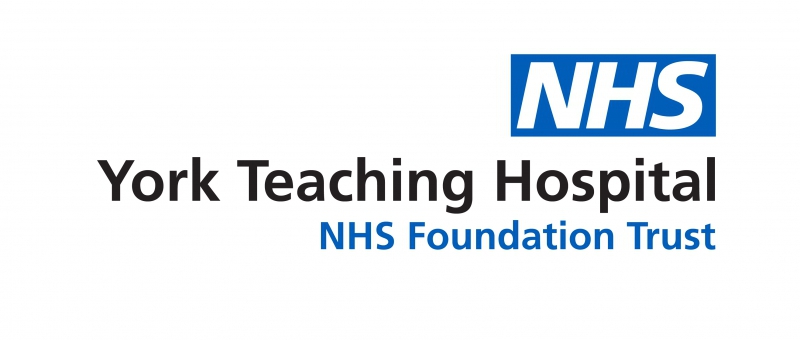 NHS Trust Uses Oracle APEX to Provide Mobile Tasking in Hospitals
The Challenge
During the night, hospitals have fewer doctors than during the daytime with specialists commonly covering multiple wards. If a patient requires a review, prescription, or another task performed by a Doctor, a Nurse needs to request their presence. The incumbent system to manage this activity at York and Scarborough Hospitals is a bleep system. Using this system, a Nurse would page a Doctor for their attendance; the Nurse then waits for a callback, unaware of the status of the Doctor or for how long they may be waiting. The Doctor would usually be tied up in another area of the hospital and upon receiving the pager notification they would need to go to a phone to speak to the Nurse. Once the Doctor has spoken to the Nurse, they may or may not be able to provide help straight away depending on the Doctor's other priorities.
There is no closed-loop system to say when the task is done or how much time has elapsed since the request was made. It is often the case that a Doctor on one ward gets bleeped to the other side of a hospital, only to be requested back again, and the paging system offers no differentiation between a routine task or how the request relates to a patient's deterioration. There is also a disparity in that one Doctor may receive eight calls, whilst another could have only one or two.
As we now move into a winter period, activity begins to ramp up and efficiency becomes essential with the increase of flu patients.
DSP-Explorer's team of dedicated APEX Developers and Consultants were engaged to develop a feature-rich mobile tasking application. DSP-Explorer brought their extensive knowledge of APEX to the project and rapidly created a progressive web application (PWA) to replace the incumbent bleep system.
The Solution
While APEX lets you create amazing low-code web apps which responsively work on any mobile device, it doesn't natively let you create an app that you can install to a mobile device. To solve this problem, you can implement your app as a Progressive Web Application (PWA).
The PWA enabled the Trust to install the application on the home screen of mobile devices. The application can then be opened full-screen and function just like a traditional mobile app. The benefit of this approach is that it will work on any device (e.g. Apple, Android), eliminating the need to create a dedicated application for each system. Updates and new features can also be applied to the app rapidly by developers with no requirement for the device used to update the application on their device.
Message notification functionality at device level was also possible to direct from database PL/SQL code calls. This is delivered to the user's device using Google Firebase notifications.
The Result
In the new mobile tasking system, when a task comes in a ward administrator can see who is on shift and they can allocate it according to the information provided. When a task is accepted, the Nurse can see its status and know that help is on the way.
The PWA also gives an overview of what tasks others are doing and what tasks patients, or nearby patients, also require. If someone has a task assigned to them, a check could be made to see if colleagues also have a task on that ward. The task could then be efficiently reassigned.
The Trust is now looking at how Doctors' and Nurses' experiences have improved, and whether they are now seeing a reduction in tasks once the night service has finished. Without a formal record, it would have been almost impossible to evidence improvements. Now with the APEX application, the possibilities for data analysis could have a significant positive impact on patient health and staff resourcing.
Profile:
The Trust has over 25 years' experience using Oracle technology and Oracle Forms. Their commitment and adoption of the Oracle Database are well-established, and any new tools would need to connect to that existing system with ease.
Customer:
NHS York Teaching Hospital
Industry:
Healthcare
"Using APEX and Universal Theme allows us to create a user interface quickly. It can pick up existing functionality and appear like an application on someone's phone. This means that someone can begin using the application with virtually no training."

Head of Systems Development | York Teaching Hospital NHS Foundation Trust
"What we needed was a system that makes it easy for a Nurse to request a task and easily monitor how many tasks have been created. The system would also need to know whether a task has been completed, how long people have been waiting, and clinical information for triage."



Head of Systems Development | York Teaching Hospital Foundation Trust
"APEX gives us the advantage of developing applications extremely fast and taking a customer concept to working prototype in a very short period of time - from defining new data structures through to visualising data and functionality."




Development Services Director | DSP-Explorer