Torbay Council SQL Server Upgrade and
SQL Server Managed Service Case Study
The outcomes of the upgrade have led to a greatly improved SQL Server estate, providing increased performance and security. The SQL Server Managed Service has allowed internal resources to be freed up, allowing more time for Torbay to focus on innovation and other business-critical projects.
SQL Server
Industry: Councils
SQL Server Managed Service
Overview
Torbay Council offers an array of services in the South West of the United Kingdom, catering to a population of more than 130,000. These services include education, highways, recycling and waste management, economic revitalization, library services, registration services, and planning.
This case study delves into how Torbay Council was facing challenges with their outdated SQL Server estate and sought assistance from DSP for a SQL Server Upgrade. The resulting success of the upgrade led to a SQL Server Managed Service, which helped to relieve on-site resources.

Initially, Torbay Council approached DSP due to their ageing SQL Server Estate, with a requirement to upgrade their existing SQL Cluster from SQL 2012 to SQL 2019. Operating with an ageing SQL Server estate can present many challenges. Performance can suffer as the ageing environment can struggle to handle increased workloads and growing data volumes. Security risks also increase as ageing versions are more likely to have unpatched vulnerabilities/no longer receive support or security fixes from Microsoft, leaving the estate susceptible to security breaches. Finally, by operating on an ageing estate you can only operate with a limited set of features, the features in SQL 2019 can enhance performance, provide better security, improve manageability and enable advanced analytics.

Secondly, Torbay Council were also suffering from a DBA recruitment issue. Due to the spike of remote DBA jobs during the pandemic, Torbay Council, along with many other public sector organisations were finding themselves getting priced out of recruiting a high enough quality DBA.
SQL Server 2012 Upgrade
A discovery exercise was performed, and DSP found 16 SQL instances with a total of 299 databases which were in scope for this project. DSP documented the current environment's resource utilisation over time, enabling us to advise Torbay Council of the exact resources required for the new environment.

DSP documented and presented three possible environment designs, using a variety of high-availability solutions. After a series of workshops, it was agreed that the new environment would utilise SQL Server Availably Groups for high availability.
As this was a large project, a dedicated DSP Project Manager was assigned. This ensured a project plan was in place, regular meetings took place, and all stakeholders were kept up to date with the next steps and the progress to date.

The migrations were carried out in three phases. DSP built 3 clusters with a total of 33 instances to achieve high availability for all databases. We then performed a test migration of all 299 databases to their retrospective instance. This allowed Torbay to perform full functional testing of all applications before committing to the live migration.
Once testing was signed off, the live migrations were performed in a manner which had minimal service downtime and minimal impact on the business.
SQL Server Managed Service
Following the successful upgrade to SQL Server 2019, we then complimented that service with an ongoing managed service. The managed service has allowed Torbay to solve their recruitment headache as they now have access to an elite group of DBAs 24/7/365 at a fraction of the cost of hiring one internally.

DSP are now the first line of defence when it comes to supporting Torbay's systems and are seen as an extension of the internal Torbay IT team. We actively help 'keep the lights on' which allows internal resources to focus on innovation and other business critical requirements.

When setting up the SQL Server Managed Service, DSP's dedicated customer success team was used to ensure the service was truly tailored to Torbay's bespoke requirements so everyone was clear on responsibilities.
Torbay Council now have a fully modernised SQL Server estate which was executed to budget and within the time scope initially discussed. They have also solved their recruitment issues by having access to some of the best DBAs in the industry who are UK based and available 24/7/365. The success of the SQL Server 2012 upgrade has led to a further project, with DSP building the foundations of their Microsoft Azure data warehouse. As part of DSP's dedication to customer service, Torbay has a point of contact with a dedicated Account Director who is solely responsible for councils in the UK and is their link from tenders to technical teams.

Overall, Torbay has achieved enhanced database performance and security as well as access to the latest features through their upgrade to SQL Server 2019. They have also given themselves an extra layer of protection through the managed service as they now have 24/7/365 monitoring, a significant cost saving vs hiring one new internal DBA and more time for the in-house team to focus on innovation and other business-critical areas. The initial 1-year contract has now been extended multiple times which showcases the success of the ongoing support.
"We approached DSP to advise on and design a resilient and efficient SQL Server estate for us as our existing estate was some years old. DSP talked us through the options and considerations involved and produced a work plan which provided us with a modern database estate with minimal impact on business whilst implementation was underway. We also choose DSP to monitor and support our new database estate and this has been beneficial in freeing up resources on-site."

Andrew Coysh
Project Leader | Torbay Council
Optimised Database
Torby has upgraded from SQL Server 2012 to SQL Server 2019, allowing them to take advantage of the host of features that come with the latest version. This upgrade provides a more secure and efficient environment for their operations.
Freeing up internal resources
One major advantage of utilising a SQL Server Managed Service for Torbay is that it enables their in-house team to concentrate on crucial business requirements. Additionally, it has resolved their challenge of finding a proficient DBA within their budget.
Tailor-made solutions for our clients that satisfy their needs in the simplest, most affordable way

High levels of security allow DSP to work on highly sensitive projects allowing our customers complete peace of mind

Expert support and maintenance whilst working to define a modernisation plan to suit your business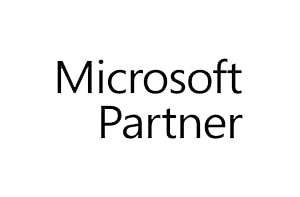 Want to see what we can do for your business?
Get in touch with our specialists today and start your modernisation journey with industry experts.