Solution: SQL Server on Azure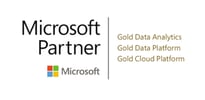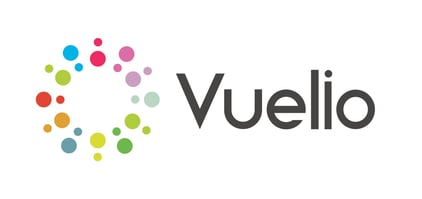 Vuelio - SQL Server on Azure
Vuelio had rapidly grown through organic expansion and acquisition over a 2-3 year period. As a result, a variety of Azure footprints, EA agreements, traditional hosting providers, on-premise and 3
rd
party cloud solutions were in place and needed urgent consolidation.
The Challenge
Due to the business' rapid expansion, a variety of Azure footprints, EA agreements, traditional hosting providers, on-premise and third-party Cloud solutions were in place and vying for attention from Vuelio's in house IT team. These environments needed urgent consolidation to avoid becoming progressively less flexible and more difficult to maintain.
The nature of Vuelio's clients also meant that security certification was key.
The Solution
With so many disparate environments and a mixture of technologies in use, the internal IT team at Vuelio was stretched to maintain their platform. DSP-Explorer offered Vuelio the following solutions:
A migration of disparate environments into a consolidated Azure deployment: this would leverage the best of Azure PaaS and SaaS capabilities to simplify and streamline management, as well as substantially reducing costs.
DSP-Explorer enabled them to focus on transformation and development through delivering 24/7 Managed Services across the technology stack and in Azure.
The breadth of skills and experience DSP-Explorer possess enabled Vuelio to trust in their service delivery capability and technical recommendations. This included an extensive liaison with Microsoft to ensure the new environment leveraged the most suitable and up to date Azure functionality.
The Result
Vuelio has a consolidated a single IT environment that is managed 24/7 to ensure Service Level Agreements to the business are achieved, and DSP-Explorer's solutions have also resulted in a significant reduction in third party costs for hosting and management.
In addition, the partnership between Vuelio and DSP-Explorer has continued with various other contracts regarding data platform consultancy since this early appointment.
Profile:
Vuelio is Europe's leading provider of software for communications, public affairs and stakeholder engagement. They are globally prevalent, with 3000 across the UK and Europe and the capacity to deliver across the globe. They are part of the AIM-listed Access Intelligence PLC.
Customer:
Vuelio
Industry:
Communications, PR & Public Affairs
Solution:
Migration of disparate environments into one consolidated Azure deployment.
Initiated a 24/7 Managed Services contract to maintain the mixture of technologies in use.