Oracle/Microsoft
Industry: Technology (IT Services & Consulting)
Implementing OCI & Azure Interconnect for Colt Data Centre Services

Discover why Colt has taken advantage of Oracle Azure Interconnect using DSP as their trusted partner.
Oracle Azure Interconnect
Azure Virtual Machines (VMs)
Overview
Colt Data Centre Services is a leading carrier-neutral data centre operator. They are trusted by globally recognised customers to provide unparalleled service and security. Their operational excellence is verified by achieving one of the highest possible scores in the Uptime Institute's Management and Operations award. Colt Data Centre Services has been designing, building and operating large-scale data centres and providing data centre colocation services for more than 15 years. However, they were having problems with their core database, as it was struggling to keep up with the company's growth. Colt selected DSP to migrate their database to OCI whilst keeping it connected to Azure, as we are experts in Oracle and Microsoft multicloud services.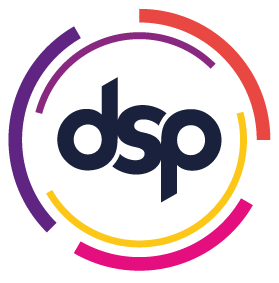 "The solution was blazing fast. It felt like the Oracle Database was sitting right next to the VMs in Azure."
IT Infrastructure Manager
Colt Data Centre Services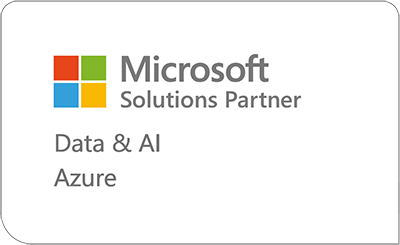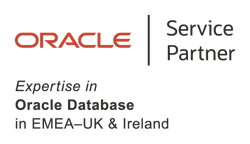 The global IT infrastructure manager for Colt Data Centre Services, saw its core database struggling to keep up with the company's growth. Based in London, Colt has 26 state-of-the-art facilities in Europe and Asia-Pacific. These massive hyperscale data centres power their customers' surging data and computing needs.
Colt was running its Oracle Database 19c on a couple of Microsoft Azure virtual machines. "Hosting an Oracle Database on an infrastructure that isn't tailored to the purpose held us back," says their IT infrastructure manager. "Our platform couldn't keep pace with our business expansion. We also incurred high costs in hosting and support, with my team constantly trying to hotfix our solution."
Finding a better alternative was an urgent priority. "The database hosts everything we do," says their IT infrastructure manager, "including customer data and billing. It helps us run the business and makes sure the money flows."
To improve performance, Colt needed a completely native solution, one that ran its Oracle Database on Oracle Cloud Infrastructure (OCI). When Oracle announced its Interconnect partnership with Microsoft, Colt jumped at the opportunity. Built on a private, direct connection—a kind of high-speed "express lane"—Interconnect lets businesses migrate workloads and seamlessly run them across Azure and Oracle Cloud. The company could migrate its database to OCI and keep it connected to Azure. "The speed of deployment, easy configuration, and trust in both companies cemented the decision," says Colt's IT infrastructure manager.
Working with DSP, Colt planned a six-month implementation. It took only two months, however, giving Colt's team extra time to tweak the solution.
When they unveiled it, the solution was extremely fast, with OCI-Azure latency as low as 1.1 milliseconds. Two Azure virtual machines still form the front end of Colt's platform, sending mega-workloads to OCI via Interconnect's pipeline.
The solution has been rock-solid, with zero outages. It's also been cost-effective, yielding savings of about 15% compared to the old setup. Using OCI's CapEx model, Colt expects the savings to double in the next year.
Built-in OCI security helps Colt comply with extensive industry regulations. And as a managed service, Interconnect comes with Oracle technical support.
Ongoing Support
As a managed service, Interconnect provides Oracle technical support, and manages major incidents and alerts. DSP works in collaboration with Colt's internal support team.


Performance Boost
The new solution has increased performance levels and is extremely fast, with OCI-Azure latency as low as 1.1 milliseconds, meaning Colt's databases can now keep up with the company's growth.
Cost Reduction
DSP's solution was successful, resulting in significant cost savings. It saved Colt about 15% compared to their previous setup. They can now use those savings to invest in other areas of the business.
We are the UK's leading provider of Database and Data Platform Managed Services, winner of Oracle's 'Oracle Digital Partner of the Year Award 2020', and the only Oracle CSP and Microsoft CSP in the UK

DSP is certified and audited by Oracle to ensure we can provide fully managed cloud environments

As an Oracle CSP, we can provide total flexibility over everything from infrastructure management to cost control.

We pride ourselves on employing world-class Oracle and Microsoft technologists, using best practice methodology and delivering services both on spec and on budget

Our bespoke services mean that our clients, like Colt, will always get the best solution to suit their needs
"It's really about using best-of-breed solutions. Who can host an Oracle Database better than Oracle? Or a Windows VM better than Microsoft? It's truly the best of both worlds."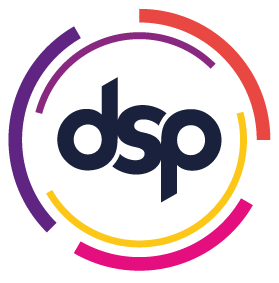 IT Infrastructure Manager | Colt Data Centre Services Want to see what we can do for your business?
Get in touch with our specialists today and start your OCI and Microsoft Interconnect journey with industry experts.