Reconstructing your approach to the cloud
Organisations and everyone else in the world are dealing with unprecedented levels of change. The global pandemic has only reinforced the need for businesses to rely more on technology and their data as they try to achieve new levels of flexibility, reliability, and continuity. Many businesses have focused on gaining even more value from data, reshaping operations and infrastructure onto the cloud to gain automation efficiencies, and reinforcing a security strategy for improved business resiliency.
All of this ties to having a strong cloud strategy, which can provide the foundation for every function within an organization to be ready for whatever may come next. To successfully meet its changing needs, a business can't be held back by ageing, customized technology systems when the speed of innovation, the number of security threats, and challenges related to analyzing data are increasing. Businesses everywhere have had not just to adapt, but also transform during this time of change, and are increasingly looking at how the cloud and data can be used to drive business agility.
The pros of a "digital-first" strategy
Organisations that have increased their funding of digital innovations are 2.7x more likely to be top performers rather than trailing performers
What to consider before your next cloud migration project
38% of IT decision-makers are considering migrating all applications and infrastructure to the cloud
The benefits that come with choosing a next-generation cloud
Take performance to the extreme

Become a data-centric organisation

Free your IT staff to focus on innovation

Architected-in, always on security
Overcoming IT challenges like...
Security

Supporting remote working

FInding more insight from data
Oracle Cloud Infrastructure (OCI) is an IaaS that delivers on-premises, high-performance computing power to run cloud-native and enterprise companies' IT workloads.
Read more about our OCI services.
Given this new, unpredictable climate, organisations are leaning more than ever on IT. In turn, IT needs to rely on systems with greater capacity from networks, as well as storage to accommodate a more mobile workforce. Cloud computing can be vital in addressing these new challenges because of its elasticity and hyperscale capabilities.
No matter where you're at on your cloud journey, at the core is having a plan in place to maximize the benefits across the entire business. Modernising any system requires risk assessment and room for tweaks along the way. It's critical to follow a migration model and best practices to quickly take advantage of the many benefits of cloud.
Move to Oracle Cloud
Get enterprise workloads to cloud rapidly, economically, and with flexibility
Modernise your data platform
Reduce data complexity to enable business decisions that drive growth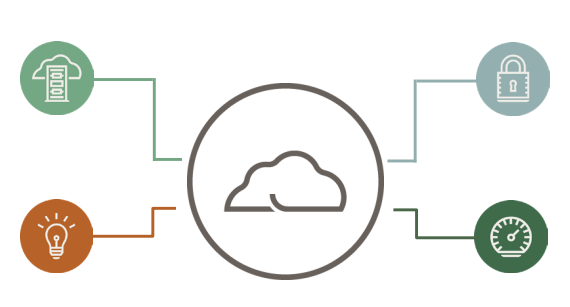 Secure your cloud
Protect your most valuable data in the cloud
Optimise and innovate
Make cloud a foundation for innovation
Move to Oracle Cloud
With businesses facing unforeseen disruptions, the need to migrate applications quickly to the cloud is evident. Whether you're looking to move Oracle packaged or database applications, run custom applications faster, or migrate VMware workloads, you should realise the benefits of the cloud without needing to rearchitect.
Customers migrating their enterprise workloads to Oracle Cloud experience:
30%-50%

lower service costs

70%

less effort to migrate

55%-100%

better price/performance

30%-40%

lower operational costs
Modernise your data platform
The common denominator driving change in today's industries is data. Innovations based on data are resetting customer expectations and allowing every business to be more nimble, responsive, and personalised. Knowing your data means knowing your customers, and cloud computing has delivered a new class of companies based entirely on innovative uses of data.
86% of respondents say not investing in Intelligent Automation would negatively affect their organisation's ability to compete
Expected benefits from IA named by respondents:
36%
Customer experience
35%
Innovation
32%
Profitability
31%
Product/service quality
Secure your cloud
A lack of security used to be a reason to avoid cloud adoption. But now, many organisations have found their cybersecurity profile has improved with cloud deployments – and 63% have discovered that the cloud environment has improved protection from cyberattacks. Oracle Cloud Infrastructure delivers a more secure cloud to customers, so they can better meet global compliance, data governance, regulatory mandates, and industry requirements.
Oracle can help you protect your most valuable data in the cloud and on-premises:
87%

of firms view artificial intelligence as a must-have for security controls
63% discovered that the cloud has improved protection from cyberattacks
3/4 of firms feel the cloud is more secure than their data centre
Optimise and innovate
All layers of its infrastructure - including processors, storage, operating systems, databases, and networks - need to be integrated to ensure the highest possible performance for a business. With Oracle Cloud's open and integrated application development platform, your developers code less and build more of the web, mobile, and cloud-native applications you need to drive innovation.
Oracle Cloud helps you develop cloud-native applications and integrate across and build on top of your cloud applications.
Develop in your favourite language:

Pick your playground:

The new standards for cloud platforms
As organisations tighten their IT budgets due to the global crisis, they have even more reason to transform how they approach business digitally. The ever-growing need for remote working has prioritised making products and services available to anyone anywhere. This is why cloud-based solutions and increased capacity have become a necessity.
A common issue for many IT departments is maintaining a now decade-old cloud technology, where performance, security, and migration options were often afterthoughts. These initial clouds were mainly built for two types of customers: those building new businesses on a cloud-native foundation and those shifting non-essential workloads from on-premises. But maintaining this ageing infrastructure costs money and takes away valuable personnel from important projects.
Oracle believe a different approach to cloud computing is needed so businesses can continue pushing forward with digital transformation initiatives, even during times of change. That's why they designed a next-generation cloud that supports any workload and every application rather than expecting companies to re-engineer applications to work with the cloud.
Cloud spending is estimated to rise 19% for the year as IT spending is forecast to fall 8%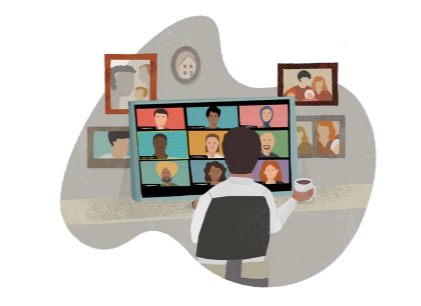 Step 1
Solidify your business case
What issues are you solving?

What use cases are you planning to implement?
Have you identified resource gaps across your organisation?
Step 2
Look for any workforce skills gap
Do you have right development or migration skills?

Do you have cloud architects to help with the migration?

Is training IT staff to be cloud performance experts or data engineers a goal?
Step 3
Assess potential data risks from the cloud
How much sensitive data should be exposed during a migration?

Do you have the right data protection and backup processes in place?
Do you have a data loss prevention plan?
Step 4
Look at current operational cost models
Have you experienced unforeseen cloud costs to date, like high data egress fees or high costs of storage or computing

What's the cost of your tools for testing/monitoring or security services?

Have you identified the services you need and use to avoid overspending and underutilization?
Step 5
Establish cloud monitoring
Do you have real-time visibility into performance metrics?

Do you have automation alerts for performance issues?

Do you have dashboards in place?
Step 6
Assess overall security risks
Do you have a clear understanding of your provider's responsibility security model?
Do you have a streamlined governance model for your hybrid or multi-cloud environment?
Do you have access to management tools and policies for your cloud resources?
Have you automated critical security processes to eliminate the risk of human error?
Innovations that let you move all of your applications to the cloud as-is, migrating entire environments in weeks, not months

Simplified cloud management and security with autonomous services, like the Oracle Autonomous Database

Complete support for hybrid cloud strategies. Run Oracle in the public cloud, in your data centre, or anywhere in between

Built-in cloud security that's simpler, always-on, and inexpensive, so you can improve your security posture and lower the risk and cost of security breaches

The best performance at price points that don't break the bank. Oracle Cloud is less expensive to run, protect, and secure, so you get a better handle on your cloud costs
You might also be interested in...
Microsoft Azure for hybrid and multi-cloud environments
This page seeks to demonstrate best practices, including warning signs and the essential actions that any business must take to enable hybrid environments.
Keep Your Data Secure Throughout the Cloud Lifecycle
Businesses can no longer ignore the advantages of the cloud as it provides lower infrastructure spending costs, greater business agility, and flexible scalability. Contact us Today
Whether you need consultancy support on your Oracle Cloud Environment, or you're looking to migrate, or you'd like to discover more about the financial benefits of an Oracle Cloud Managed Service, get in touch today using the form below.