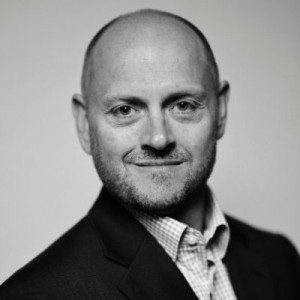 Simon Goodenough
Simon is an experienced, hands-on Chairman & CEO that works with PE backed Enterprise Cloud and IT Managed Services organisations. He has a demonstrable track record of growing small-to-medium sized IT businesses and aligning them with the demands of their client base. Simon became CEO of DSP-Explorer in 2018, having led a Management Buy-Out supported by YFM Equity Partners. He has been with the business since 2013, initially as Non-Executive Director and then Investor Chairman.
Prior to joining DSP-Explorer Simon was Co-Founder of Quantix, a LivingBridge backed business that transformed the remote Oracle and Microsoft DBA support services landscape in the late 2000s.
Professionally Simon enjoys harnessing new technologies and investing in youth; at present this means innovating new managed services that are built on Machine Learning, Data Science and Automation, as well as offering internships and training to support this. Personally Simon is a passionate family man, a keen runner and supporter-cum-sponsor of his local amateur rugby club.
Our leadership team is made up of a variety people from different backgrounds and industries. They have come together to offer their varied wealth of experience, boundless enthusiasm and technical knowledge from their specific areas of specialty.
Some of these industry leaders have been within the IT solutions industry for as much as 30+ years and have passed down their knowledge to the next generation of DSP-Explorer staff, creating a strong and well educated team.
Although we are an IT solutions company we still have plenty of personality and human connection, it's how we relate to our customers and help their businesses grow to their full potential.
Who we are
Our leadership team are completely committed to working with your business to bring it to a whole new level of success. Between us we represent a diverse host of different and unique skills sets. Aside from our leadership team we also have numerous other staff members who work together tirelessly to help us achieve the best possible results.

We believe that we can not only propose effective business solutions to your company but that our own business is an accurate representation of how to run a business with efficiency and panache. Here at DSP we are immensely proud of our staff who are the driving force behind our success.
The one thing that makes DSP-Explorer
so successful are the people...
Join our hard working team and
get involved in a great work environment!