Oracle Exadata Consultancy
Leading UK Oracle Engineered System practice fully accredited to implementation Exadata services.
For over 25 years, DSP-Explorer's team of Oracle Architects and Technical Consultants have been helping customers maximise their investment in Oracle technology.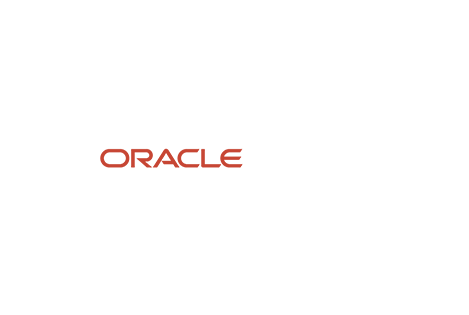 As an Oracle Platinum Partner and leading Exadata Consultancy in the UK, we provide Oracle accredited implementation services for customers looking at cost effective alternatives to Oracle Advanced Consulting Services (ACS).
Our Exadata Services range from an initial proof of concept, through to pre-production readiness and managed services.
Our Exadata Consultancy Catalogue includes:

Migration Services

PCA Configuration

System Design & Planning

Standard Systems Installation

Pre-Production Readiness Review

System and Database Documentation

System Patching Review and Deployment

Exadata Software Installation & Configuration

Database Software Installation & Configuration

Oracle Workload Planning & Consolidation Planning Service

Platinum Services Advanced Support Gateway Configuration

High Availability, Backup/Recovery and Disaster Recovery Configuration
You can now choose your consumption model in Hybrid Cloud, 100% Cloud native, or both. You can choose to consume a "slice" of Exadata using Oracle's Autonomous Cloud services (yes, ATP and ADW are built on Exadata's!) or you could go down the "Cloud at Customer" route where an appliance is still shipped to your DC but you pay for consumption using a Cloud model.
Leverage
Extreme Performance
Exadata's "secret sauce" of software, engineered with fully redundant, scalable and performant infrastructure, provides a solution to any business running Oracle Database workloads that are experiencing performance bottlenecks, server sprawl and high costs.
The total cost of new infrastructure (or maintaining legacy systems) is often overlooked. Using converged infrastructure simplifies operational management.
Plus, Oracle Engineered Systems benefits from the additional efficiency improvements that come from Oracle owning the intellectual property between hardware and software – patching is quicker and simpler, recovery is quicker and simpler, provisioning new environments is quicker and simpler.
Understanding Exadata performance through an onsite PoC
We understand that all customers are different and each Oracle workload will have its own unique set of nuances, regardless of its size. This means it's almost impossible to know what scale Exadata can improve performance.
The key is to try it in your datacentre with your applications, which to date has been extremely difficult and costly to achieve for customers – both logistically and technically.
To remedy this, our own Exadata is available for onsite Proof of Concepts with zero associated costs.
Discovery Session
We meet with you to discuss your Oracle infrastructure, performance issues, business challenges and future business requirements.
Gather Benchmark Stats
At the same time, we install our performance monitoring software to gather performance information about specific Oracle workloads. Eg, Backup run times, query wait times.
Delivery And Installation
An Exadata X5 will be delivered to your site, fully insured, along with our Exadata consultant to begin installation and configuration.
Exadata Benchmark
Using the same tool that gathered performance information about your current Database hardware, we will repeat the benchmark on Exadata and capture like-for-like performance information.
Reporting and analysis
We will document the findings using data gathered throughout the PoC and share with you to form the basis of an internal business case for procurement.