Exadata
Industry: Manufacturing
DSP provides Exadata and ZFS Storage bespoke solutions for Premier Farnell

In addition to offering Premier Farnell a variety of workshops and sizing/configuration suggestions, DSP was able to simplify many of the intricate details of Exadata without incurring exorbitant implementation service fees.
Overview
Premier Farnell is a global distributor of electronic components with operations in 36 countries, across EMEA, the US, and APAC. Oracle Database, Middleware, and Applications provided business-critical functionality to Premier Farnell and for over 10 years the business had been running multiple Oracle Databases on commodity Intel servers and shared storage.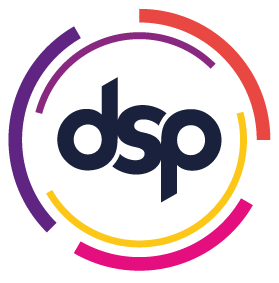 "Premier Farnell engaged with DSP to perform an Architecture Review of their current systems and to seek guidance on options to meet the business's technical and operational objectives. DSP was chosen due to their many years of experience with Oracle database and Oracle products and their excellent reputation within the Oracle User Group community."
Head of Platform Engineering
Premier Farnell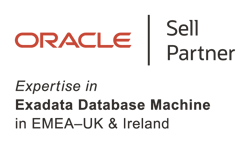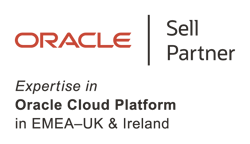 In 2018, Premier Farnell found it difficult to troubleshoot issues, due to their complex architecture and geographic sprawl. The hardware used was reaching the end of its useful life, the performance was not optimal and improving customer experience was becoming an increasing challenge.
Database backups (and restores) were taking up to 24 hours and pricing changes could take over 48 hours to process. In addition, the age of the hardware was starting to limit their upgrade paths for software. Maintenance windows for database work were becoming longer and longer, leading to extended periods of unavailability for some of their core systems.
Hardware support costs, on many of the six years old systems, were becoming expensive. Oracle database licensing across many systems was also expensive and Premier Farnell identified an opportunity for savings, by consolidating the number of Database servers to Exadata.
The findings from an Architecture Review identified a clear and obvious requirement for modern infrastructure and to simplify the Database deployments via consolidation.
DSP provided Premier Farnell with various workshops, and sizing/configuration proposals, and was able to translate many of the complex nuances of Exadata to simple solutions, without expensive implementation service costs. This demonstrated some early value for Premier Farnell and justified engaging with DSP for this requirement rather than Oracle directly.
Once the final design and configuration were agreed upon, DSP provided all the logistics and professional services for a smooth implementation and successful migration to the new stack.
As Premier Farnell have hundreds of thousands of products, with many different price breaks across many regions, the challenge has always been how to handle mass changes to prices and products across a weekend.
With regards to availability, it is estimated that Premier Farnell has avoided over 20 hours of unplanned outages and reduced planned outages, a significant improvement when compared to the same time periods year on year, with the previous infrastructure, improving their customer's web experience in a fast-moving reactive market.
Premier Farnell and DSP now plan to implement Exadata as part of their global strategy for web performance enhancement and improvements in stability and to roll out the same local deployment to the US and APAC regions and incorporate Oracle Cloud Services to complement the Exadata deployments running on-premise.
Quick response to business all changes in emerging markets with high availability on any day or at any time due to Exadata and ZFS solutions implemented
Performance improved considerably, leading to shorter maintenance windows and increased availability of databases
Improved performance of data loads and changes to price files meant that the business could be more flexible with the volume of change needed
Backup and restore operations were reduced from 3.5 hours to less than 30 minutes. 24-hour backups are expected to reduce to around 3 hours
Price loads that were taking 50 hours on the old hardware, now take less than an hour to complete, without any code changes, on Exadata
The Oracle database licenses could be consolidated from many disparate systems to the Exadata platform – a large cost-saving opportunity
The leading Exadata consultancy partner in the UK - the reigning Exadata Partner of the Year, as awarded by Oracle UK

Oracle accredited implementation services for customers looking at cost-effective alternatives to Oracle Advanced Consulting Services (ACS)

World-class service with an aim to boost performance and reduce costs where possible

In-depth knowledge of Exadata - working with Exadata since its inception in 2008
"Oracle Management Cloud is an attractive system monitoring platform for Premier Farnell and to get deeper insights and capacity planning, from our Exadata deployments. We're currently investigating OMC with DSP and their OCEAN methodology for Hybrid Cloud adoption."
Head of Platform Engineering | Premier Farnell Want to see what we can do for your business?
Get in touch with our specialists today and start your Exadata journey with industry experts.