Oracle Essbase OCI Migration
Up to 10x faster reporting speed....

Migrating
Oracle Essbase

to Oracle Cloud
Essbase has become a fundamental part of your businesses operations, using it to answer those 'What If' questions as well as understanding your customer segmentations and buying patterns. By analysing real time customer data and accountancy statistics such as product profits and spending, it has helped you enhance your businesses performance.
Oracle appreciate how fundamental Essbase is to it's thousands of users, by extending it's premier support to 2031 at least, making your continued investment into Essbase a wise decision.
However, having ran your Essbase historically on-premise, you, like many other businesses are starting to consider migrating it to the Cloud, for cheaper costs and improved speed & performance.
Running Essbase on-premises comes with it's challenges, especially when it comes to maintenance.
Firstly, in terms of hardware, managing the physical location and the actual hardware is not an efficient strategy, due to the time consuming upkeep. Secondly, when on-premise it's impossible to scale at the precise time of increased demand, meaning you have to over-provision and constantly plan for capacity usage which again, is not an efficient strategy. Finally, it's very expensive to upgrade hardware meaning many businesses defer hardware upgrades, which leaves their environment dated and vulnerable which impacts their security.
It is also a challenge keeping your Essbase updated on-premise having to maintain the operating system and constantly be aware of any database patching needed. Businesses also have to be aware of new features and be able to deploy and integrate them rapidly to keep the environment up to date.
With Oracle Cloud, you can experience that same Essbase application you have become accustomed to, but without having to worry about capacity or keeping your application up to date.
The Oracle Cloud
Solution
Migrate your Essbase to Oracle Cloud and experience cost savings, enhanced performance and increase security. When migrating to Oracle Cloud it's crucial that you choose an Oracle Partner that has the experience and expertise to get you there smoothly. DSP-Explorer will ensure a smooth and successful migration to OCI, making sure your existing Essbase transition across seamlessly. We have over 25 years experience and our dedicated team of award-winning certified Oracle DBAs will migrate you in a fast and secure manner.
Benefits

of Migrating Essbase to Oracle Cloud
Lower TCO than on-premises and competing clouds

Up to 10x faster reporting speed

Superior performance backed by SLAs

Unique capabilities enhance infrastructure availability, security and control

Fast, secure, seamless migration with DSP-Explorer
Start your Essbase Migration Today!
Complete the form below and an Oracle Account Director will be in touch with you shortly.
Essbase Migration Global
Case Study
Discover the PoC results for world renown brand, Nestle. How their TCO was reduced by 70% by migrating their essbase from on-premises to OCI. In short, this global case study proves that Essbase can be migrated to cloud with very little changes and that existing automation mechanism will continue to work. Book a meeting using the button below to review the Nestle Global case study.
If you're considering other app migrations, such as Oracle EBS Migration to OCI, or Oracle Hyperion Migration make sure to explore our other Oracle Application Cloud Migration pages.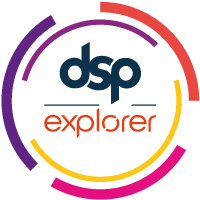 Contact us Today
Complete the form below and speak to an Oracle Account Director.